---
Post Author: Name Withheld
---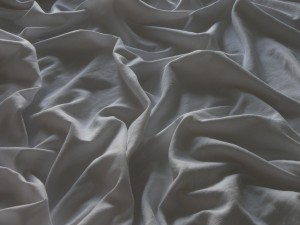 Let me be honest. I do not know a single friend or peer in my generation who has waited until marriage to have sex. I'm not saying they don't exist; it's just that I don't know any of them. I have yet to attend a wedding where the couple is not already living together, or quasi-living together. It's the nature of the time and place we live in. It's what I was raised to expect: sex and living together before marriage are all a part of figuring out whether or not two people can make a life-long commitment.
Going to seminary and being in the ordination process felt like going back in time. In my very first week, a classmate proclaimed the virtues of waiting until marriage to have sex. Another classmate looked aghast to discover that I had been "living in sin" with a boyfriend a month earlier. It was as though I was surrounded by the cloned voices of my eighty-year-old grandmother. I seriously questioned whether or not I could be in a system with such antiquated values.
What troubled me most on the threshold of seminary, as a newly single person, was the idea that my religious peers seemed to take issue with living with a partner before marriage. The sexual lives of pastors or soon-to-be-pastors was shrouded in a "don't ask, don't tell" policy. Whatever we were doing, and whomever we were doing it with, should be safely hidden so that nobody would need to think about it. Priests and pastors, the ordination process seemed to suggest, should not be sexual beings.
But I am a sexual being – we all are. We are created out of the dust of the earth, fashioned with flesh and bone and blood. Sexual desire reveals great passion, creativity, curiosity, excitement, and drive. Our sexuality is not at odds with our spirituality. It is – or it can be – in harmony with it.
In seminary I took a risk in order to be myself. Being deep into the ordination process I had two choices: I could live with my new boyfriend secretly, or I could have an open and honest conversation with my bishop about it. I chose the latter.
There was a weight on my chest going into that conversation with my bishop. There was fear of rejection; there was shame deep within me. A small part of me worried that I had missed the memo on sexual purity, and it was beyond fixing. It was not a comfortable conversation, but it was not a bad conversation either. Only afterwards was I able to realize how much institutional shame I had absorbed, and it was only through his blessing of our situation that I was freed from that. For the first time I was able to see myself as a loved child of God who was also a sexual person.
Reflecting on this conversation several years later, I have come to realize a few things:
Nobody has a well-articulated theology of sex in the progressive church, including bishops. We don't know how to promote healthy relationships without also saying you should wait. We each have individual and personal beliefs that are not backed by any official denominational stance, so we fumble and falter. We hold onto old and safe ideals.
Nobody is really all that comfortable talking about sex, including lay people. The fact that I lived with my boyfriend through seminary (which included an internship) rarely came up – especially with the parishioners I worked with. They wanted to avoid the conversation as much as I did.
We, as a church, desperately need a new theology of sex. We need to find a way to see ourselves as sexual people loved and created by God. We need to see desire as part of an expression of divine love. We need to release sexuality from the shame and hurt that it has been surrounded in for generations.
My seminary boyfriend and I were married in my third and final year of school. I am grateful to be in a relationship status that is, well, easy. We are able to live how we want to within socially acceptable parameters. But I am more grateful for the time we had challenging norms and taking risks. There is too much damage done to young pastors who live in fear of someone discovering that – gasp – they are sexual beings. It silences us from preaching a message of positive sexuality. It stops us from giving honest pastoral care.
In a world that is so different from our grandparents' generation—when you look at the changing landscape of marriage, the divorce rates, the rise of the LGBTQ community—it is abundantly clear that we need a conversation that is much more than fixated on waiting until marriage. We need a theology of sex. We are desperately in need of it.
Imagine if we could model something different. There are so many different ways of being a sexual person. There is no right way. To my sisters that choose celibacy, bless you. To my sisters that choose to wait, bless you. To my sisters who choose not to wait, bless you. Imagine if we could share our stories, our experiences, not in shame or fear, but in gratitude and love. What could the church look like if we said: "Yes, you are a sexual person, created by God, and beloved."
---
Image by:
Daniel Oines
Used with
permission
https://youngclergywomen.org/wp-content/uploads/sites/3/2017/05/YCWILogo_Vert_Black-300x229.png
0
0
Name Withheld
https://youngclergywomen.org/wp-content/uploads/sites/3/2017/05/YCWILogo_Vert_Black-300x229.png
Name Withheld
2014-12-11 04:00:39
2014-12-11 04:00:39
Holy Sexuality