And on the seventh day God finished the work that he had done, and he rested on the seventh day from all the work that he had done. So God blessed the seventh day and hallowed it, because on it God rested from all the work that he had done in creation. ~Genesis 2:1-2 (NRSV)
He will not let your foot be moved; he who keeps you will not slumber.
He who keeps Israel will neither slumber nor sleep.
~Psalm 121:3-4 (NRSV)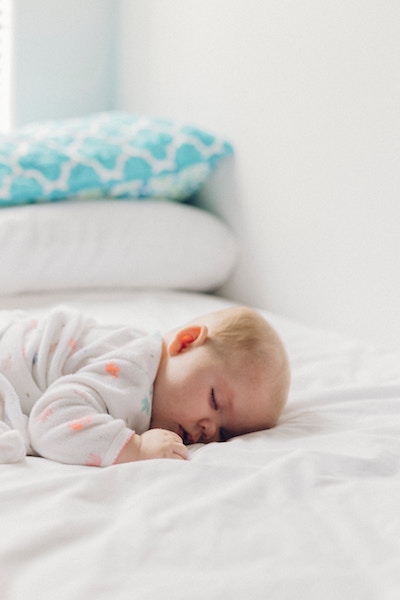 I was sure I'd be back in church within one week of my daughter's birth—not as a pastor, but as one of the faithful, gathered in the pews, free to worship God without fear.
No worries about the Sunday School program, the evening youth group meeting, the prayer I was about to deliver, or the pile of emails waiting in my office. For my six blessed weeks of parental leave, Sunday would once again be Sabbath, a day of rest and reflection, a day to savor with my new little family, a day to relax in the good graces of God's satisfaction with creation.
And so, a week and half after her birth, with twenty minutes to go before the service began, I found myself sitting on the couch with an adorably decked out baby. I, however, was wearing my pajamas and hadn't
showered in a few days. Getting to church was not going to happen. I never made it back to worship services consistently until I returned to full-time work six weeks later.
As I began ministry, the idea of Sabbath was important to me. It was easier for the first few years after I was ordained because I was in a Monday-Friday para-church position. Sunday was Sabbath. I went to my
church, I relaxed a bit, I prepared myself for the week of ministry ahead of me.
Three months after beginning a new position in congregational ministry, I was pregnant. As a new mother and a new congregational pastor, I began to wonder how this whole Sabbath thing was going to work. Not only did I face the task of carving out a day other than Sunday, I had to guard this day with my life, keeping back the tasks and worries of ministry to allow for some open space. Plus, many of the ideas I'd had for my Sabbath seemed completely impractical with a newborn. Long walks in the woods surrounded by the glories of creation? Not if it interfered with nap time. A strict interpretation of "no work?" It sounds great, but try telling a new mom that breastfeeding or formula-mixing, not to mention changing diapers, does not count as "work." Read more
https://media.myworshiptimes31.com/wp-content/uploads/sites/3/2007/10/29165227/napping-baby-dakota-corbin-featured.jpeg
200
300
Erica Schemper
https://youngclergywomen.org/wp-content/uploads/sites/3/2017/05/YCWILogo_Vert_Black-300x229.png
Erica Schemper
2007-10-01 05:00:00
2019-02-03 15:25:02
On the Seventh Day, God Napped