"Attitudes to food have always been integral to the spiritual life and a prime metaphor for vital energy for our goal…the nourishing of a community is inextricably bound up with the notion of eating together." Shirlyn Toppin[1]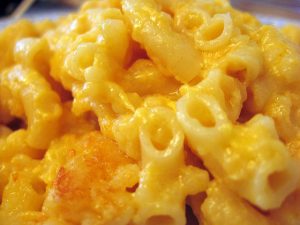 The way we think about food and eating is deeply connected with the way we think about ourselves, families, and communities. For Black women, cooking, serving, and eating are bound up with our faith, our families, and our culture. Eating together is a spiritual act that heals, redeems, and refreshes those who participate. Not every woman knows how to nor wants to cook or serve; yet every woman eats. The eating and sharing of a meal can be an opportunity for Black women to receive that healing, redemption, and refreshment.
Tina Turner asked one of the most important questions of all time in one of her biggest hits, "What's Love Got to Do with It?" When it comes to food and faith, the answer is, "Everything." Love has everything to do with food and faith. Food is an extension of oneself. Food is an avenue to show love to the others in our lives. Food and faith have always been a major part of Black lives, including in my life. The church is where many believers learn how to love and treat their neighbors; simultaneously, food gives believers the opportunity to demonstrate that love for their neighbors.
Growing up, I was expected to participate in worship every Sunday during church service and to be in the fellowship hall for dinner after service. I couldn't wait to get into the fellowship hall to eat. Churching really does bring on an appetite! While the doctrine and dogma of religion restricted me, food seemed to free me. Food was never restricted. In fact, I had to eat all my food on my plate because it was rude not to and wasting food was prohibited. It felt good to be filled physically and enjoy tasty soul foods such as crispy fried or smothered baked chicken, creamy macaroni & cheese, rice & gravy, butter beans, cabbage, fresh yeast rolls, and pound cake or chocolate cake.
When food is scarce, it can feel like a trial not just to our bodies, but also to our souls.  My faith has been adversely challenged when I experienced those times of lack of food. I remember a time when no one in my immediate family had money to buy food and all we could make was bread. I felt the tears welling in my eyes and I immediately ran into my room so my family wouldn't see me cry. I asked God why was God doing this to me? What was the purpose? Later, I learned through the Wake Forest University's Food and Faith program about the systemic designs of hunger and lack of economic justice which, unfortunately, plagues many Black women and children.
Can faith move the mountains of hunger and lack of economic justice alone? Fannie Lou Hamer said, "You can pray until you faint, unless you get up and try to do something, God is not going to put it in your lap." Read more
https://media.myworshiptimes31.com/wp-content/uploads/sites/3/2018/05/29165439/mac-and-cheese-just-race-may-2018.jpg
480
640
Crystal Rook
https://youngclergywomen.org/wp-content/uploads/sites/3/2017/05/YCWILogo_Vert_Black-300x229.png
Crystal Rook
2018-05-29 10:22:01
2018-11-13 11:32:01
A Land Flowing with Milk and Honey: Food Justice & Soul Work