---
Post Author: Alexis Myers Chase
---
There are invisible parents all through our congregations. Two years ago I watched my daughter Charlotte as she stopped breathing and her little heart stopped beating.  My wife (yes, we are both women) had gone into early labor and Charlotte was born a few weeks too early to make a go of it.  I knew she really wanted to.  Her arms flailed, she fought to breathe, but there was nothing we could do.  There was nothing the doctors could do.  She was just a week too young.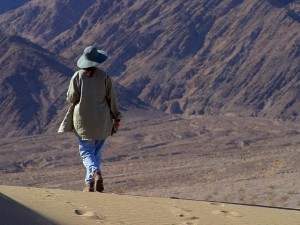 My wife and are both in ministry and this pregnancy had been very public.  People knew we were pregnant and they were very excited for us.  We are very lucky to have a large group of people with whom we are in ministry that love and care for us.  The majority of the time they genuinely like us and want us to do well.  Which means at sixteen weeks along, when we announced we were pregnant, our combined networks were very excited.
The families of our church lined up to give us their old baby stuff.  They shared parenting tips (or told us exactly how we should raise the baby).  As you can imagine, some of it was helpful, but most of it was not. They all just wanted to be a part of our pregnancy.  They also really wanted to be a part of our child's life.  They could barely contain themselves in their rush to let us know they would happily hold the baby if we had to preach or teach Sunday school.  Forgetting the fact that my wife had created a loving and welcoming church nursery, the families in our church wanted to be the ones to hold the baby if we were busy.  I get it; we are super lucky.
But then Charlotte died.  It's more than two years later but every time I close my eyes before I go to sleep I see her.  At our parish retreat this year I could not help but spend my time thinking of what it would be like if she was here.  I think about what it would be like to watch her grow up, to hold her, to teach her things, to watch her play with her cousins, whatever. I think about her all the time and I feel her presence with me almost everywhere I go.
We found out pretty quickly that we were not alone.  Premature labor, miscarriages, infant death, etc are more common then I knew.  Women came out of the woodwork to share their stories. Women with children told us stories of one, two, seven, even nine miscarriages.  Women without children told us stories of failed pregnancies and infertility. Women with children pointed to their kids and said they had lost several children and that all of their kids are actually adopted. Our friends told their parents and found out, for the first time in their entire lives, that their parents had also lost a child.
This became the conversation that we had with women. Women in their twenties to their nineties told us about their losses.  Some of them said it was the very first time they had ever told anyone outside of their families. Losing a child is not an easy subject to talk about and we were told that no one had ever given them a space in which to talk about it.  They had been, mostly unintentionally, made to feel that they should just move on and not think about their loss.  I don't know if it is because if you aren't the one who is pregnant then losing the child early doesn't feel real because the pregnancy doesn't seem real?  It is also possible that when you lose a child in the first trimester it is possible you haven't even told anyone yet.  So your loss is invisible and it doesn't seem real to other people.  But losing a child at any stage is still an incredible loss; it hurts and it is painful.
Our pregnancy was known and Charlotte had become a part of our community.  Without us realizing it, this story became part of our ministry. Women felt comfortable talking to us about their loss because we had very publicly shared our loss.
While I could talk about how publicly sharing this loss was equally helpful and hard for me or how I still feel like a parent even if I don't have the outward manifestations of what it means to be a parent, I wrote this because there are families everywhere going through the same thing that don't feel comfortable talking about it in the one place they should –  church. Publicly sharing my grief has allowed women that have been hiding and holding onto their grief for years to finally talk about it.  As clergy we are able to let people find the space to grieve. This grief is out there and because of it, Christmas is sometimes terrible and watching other people's children get baptized sometimes sucks.
I don't know what it looks like to allow families the space to grieve the loss of a child in your ministry, but I am positive that it is necessary.  There are families in your pews who are struggling right now and don't have anywhere to turn.  Yes, absolutely rejoice with the people that have children.  But please remember there are people in your pews, that don't. If you have gone through this type of loss, I am so sorry.  I don't think we all have to share our stories, but I do pray that we can find a way to create a space for families that are grieving.
---
https://media.myworshiptimes31.com/wp-content/uploads/sites/3/2012/09/29171003/walking-3714_640.jpg
480
640
Alexis Myers Chase
https://youngclergywomen.org/wp-content/uploads/sites/3/2017/05/YCWILogo_Vert_Black-300x229.png
Alexis Myers Chase
2012-09-27 04:00:37
2016-02-17 15:54:16
Talk About It