The 2010 Conference: Leading as Ourselves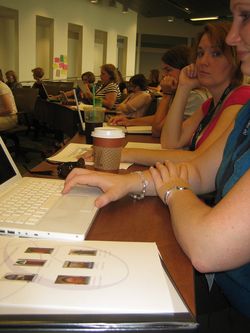 In 2010, the previous home of our 2007 and 2008 Conferences, the Cathedral College of Preachers in Washington, DC, sadly closed.
The Young Clergy Women Project (TYCWP) began to dream about what a conference designed from the ground up by and for young clergy women would look like. To do so, TYCWP partnered with the Center for Congregational Health and the Candler School of Theology at Emory University.
On June 27-30, 2010, we invited our clergy sisters to Atlanta with this invitation.
Need a chance to learn and connect with young clergy women like yourself?  Want the chance to re-examine, revitalize, and recharge with others who share your journey?  Then THIS is your conference.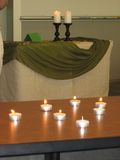 This was the first conference that we hosted that did not have to focus on preaching. As young leaders, we decided to explore what leadership means for us. We invited two leaders from the Center for Congregational Health – namely the Rev. Melissa Clodfelter and the Rev. Beth Kennett – to lead this retreat entitled Leading as Ourselves: Discerning Models for Ministry. 
In Atlanta, we articulated what it means to lead as a young clergy woman. We worshiped. We were challenged. We prayed. We realized that we could host these events on our own – and they would be better than we ever could have imagined.