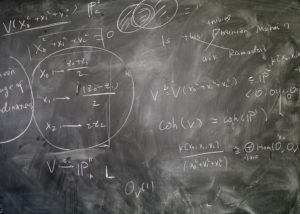 I have been excited to see Hidden Figures for months. The trailer gave me deeply satisfied laughter, hope, and inspiration. The poster gave me goosebumps. I knew I was going to love this movie from the moment I learned that it existed. It exceeded my expectations.
Hidden Figures tells the story of Katherine Goble Johnson (Taraji P. Henson), one of the finest mathematicians (called "computers") in the history of NASA. Her parents advocated for her to have appropriate education for her mathematical brilliance. Through hard work and a supportive family, Katherine belonged to a team of black female computers, referred to as the West Computing Group, resourcing the space program.
By Johnson's side were Dorothy Vaughan (Octavia Spencer), who functioned as the supervisor for the West Computing Group, and Mary Jackson (Janelle Monáe), a budding NASA engineer. America's race to space depended largely on the mathematical and scientific work of Johnson, Vaughan, and Jackson. Not only were these women solving some of the most complex mathematical and scientific problems of their time, but they were doing it while juggling racism, sexism, and classism (all while in high heels).
There are many points of genius in the movie, and its Academy Award nomination for Best Picture is well-deserved. One of the most significant is its subtle pedagogy. The movie appeals to a wide demographic of viewers: fans of its actors, space enthusiasts, nostalgists, movie lovers, music lovers, women, audiences of color, teachers, etc. Whatever brings you to the theater will not begin to scratch the surface of what you'll gain from this movie.
Hidden Figures demonstrates the complexity of racism and racial reconciliation. The movie opens with potential police brutality and the delicate balance between good citizenship and accepting oppression. Though religion is not a major theme of the movie, the characters attend the same church, which is the center of their community. Mr. Johnson's military career success points to the anticipated double victory of freedom abroad and at home for black soldiers during the world wars, and the importance of affirming black male leadership in integrated public arenas. Segregation looms large in signage, work accommodations, and access to public places like libraries and court houses.
As a former engineer, I appreciated the way the movie depicted women's second class citizenship. Leaders referred to mixed groups of staff as "gentlemen" or "you guys," and told them to call their wives. Though they are among the leading minds in the country, the women of NASA are often assumed to be clerical staff or housekeepers, treated as expendable workers. In spite of putting in long hours doing demanding intellectual work, dress codes stipulated that they should wear dresses and heels. While some of the women had supportive helpers at home (largely other women), others began a second shift of domestic responsibilities even while defending their right to work. Many women in the movie, white and black, performed duties beyond the scope of their job responsibilities, without additional recognition or compensation, and without avenues for requesting advancement.
The movie honestly depicts the third and fourth class citizenship of black women. Read more
https://media.myworshiptimes31.com/wp-content/uploads/sites/3/2017/02/29165829/13148718593_c41b313cc3_z.jpg
457
640
Courtney Pace
https://youngclergywomen.org/wp-content/uploads/sites/3/2017/05/YCWILogo_Vert_Black-300x229.png
Courtney Pace
2017-02-02 04:00:23
2018-11-13 11:34:54
Bricks Without Straw: Hidden Figures, Young Clergy Women, and Intersectionality