The 2011 Conference: Rest and Renewal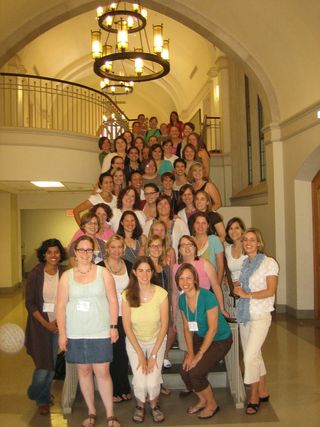 In 2011, we were eager to roll up our sleeves and host our second conference by ourselves — our fourth conference overall.
From August 8-11, 2011, we were welcomed by Duke Divinity School in Durham, North Carolina, to seek rest and renewal, refreshment and re-connecting with God. Our time was led by the Reverend Winnie Varghese, a leader in the Episcopal Church's clergy wellness program.
We nurtured our spirits. We tried new prayer practices. We walked in the lovely Duke Gardens. We engaged our minds with presentations and group discussions. As always, we connected with old friends and discover new friends. We were challenged and encouraged, and of course, ate some chocolate.