"Hang on," my friend Alissa said to me during a conversation over coffee on her couch. "I need to go take out the Herby Curby."

I looked at her blankly.

"Did you just say… the Herby Curby?"

She looked at me blankly.

"Yeeesss…"

Then her eyes opened wide as she suddenly realized she needed to explain herself.

"Oh, right. That's what we call trash cans – you know, those big ones that you take out to the curb? The Herby Curby?"
I had lived in Western Kentucky for a few months at that point, and this was the first – but not last – time I'd hear this. Come to find out, when that community first got curbside trash service, the waste disposal company had a commercial on local TV to explain to its new customers how to use the service, complete with a cartoon trash can named — you guessed it — Herby Curby.
While that continues to be one of my favorite stories from my move to Kentucky, after living — and serving — all over the country, I've realized that there are much more meaningful lessons that we have to learn from the different regions we're in.
Michigan will always be home for me, but my spouse is an Army chaplain; thanks to the military I've lived in nine states in adulthood and have served churches in Kansas, South Carolina, Kentucky, and currently Texas. And what I've realized is that the differences in these regions runs far deeper than how much snow they get and what they call that stuff that comes in cans and bottles (which I will call "pop" until my last breath!).
Don't get me wrong – I miss having roots. I miss having high school friends up the road, I miss my kids living near their cousins and grandparents. But there is something so valuable that comes from planting ourselves in communities and cultures that are not our own – even within the same country.
We clergy have a lot to learn from the churches we serve, particularly when they are outside our cultural comfort zone. That church in Kentucky not only taught me another way to refer to trash cans; they also taught me about being connected to the earth. They taught me about deep family connections, about being proud of your hometown unlike anywhere else I've been. They taught me about living out faith in friendships that last a lifetime.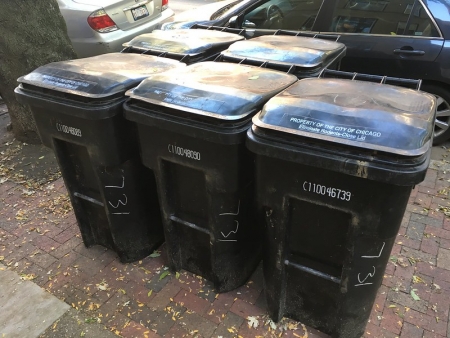 It is a sacred call to be able to experience a culture different from one's own, not just cohabiting the same space but breaking through the differences into the fabric of a collective identity. As my path and each church's path intersect, all of our past experiences make us who we are. I showed up to Texas a different person than I showed up to Kentucky, because Kentucky was in my blood. I showed up to Kentucky a different person than I showed up to South Carolina, because South Carolina was in my bones. We breathe in the history and culture of one place, and breathe out who we are becoming.
As I reflect on what I've learned, these are some of the ways I've come to approach new communities:
Approach regional differences from a posture of listening. It takes some cultural humility, to listen and learn about what's important in a community. I currently serve in San Antonio, and the community here has a deep and rich connection to honoring the past. Tell them about your home, yes… but really listen to them share about theirs. Listen to their stories not just of their family history, but the community history. If people are still giving directions referring to a corner store that hasn't been there in 30 years, ask about why that store was so important… then hear their answers.
Do your own research! Yes, listen to the stories told over potluck casseroles and sweet tea… and also do some reading on your own about the historical roots of that area. Visit the city or county museum. Subscribe immediately to the hometown paper, listening to "the story beneath the words" of how they tend to think, feel, and act. Are there books written about the area, or published authors from there? Acquaint yourself with those works!
Integrate and appreciate, but don't appropriate. While every place I've lived becomes a part of who I am, and it's important to not talk like "an outsider," it's also important to honor that you are not from there… especially when matters of deep identity and pride arise. This is even more important if you are serving a population that has been historically marginalized and you don't share that identity.
Have fun with it! While not every region has Herby Curbies, every place does have its own quirks, and it can be a lot of fun to laugh and learn about them!
Moving to a new area always carries uncertainty — but when we're open to learning from them, we become better people and better ministers.
Now please excuse me, I have to go take care of my Herby Curby…
https://media.myworshiptimes31.com/wp-content/uploads/sites/3/2019/10/29164757/38690442621_dbbf3c36d3_c.jpg
600
800
Sara Nave Fisher
https://youngclergywomen.org/wp-content/uploads/sites/3/2017/05/YCWILogo_Vert_Black-300x229.png
Sara Nave Fisher
2019-10-17 04:00:50
2019-10-21 11:32:24
Not From Around Here