The day after the 2016 presidential election, the seniors group at the church I serve was scheduled to gather. When I arrived, they told me that they'd agreed not to talk about the election. Emotions were too raw. So instead they shared stories about their grandchildren's latest adventures or their day-to-day health challenges. Maybe that's what they needed—a sense of normalcy and a sense that their friendships would continue whatever differences they had in political perspective.
But later one of them stopped in my office to cry and pray. She needed space to cry and pray, and the church was the place where she expected to find it.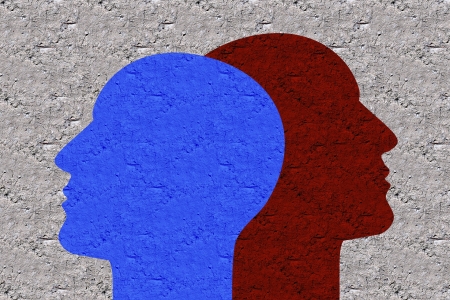 The challenge of pastoring in a time of division and polarization like the one we are presently living through was clear that week. One man told me he comes to church because he wants a refuge from all the anger and pain out there. He doesn't want to find the same conversations at church that he finds outside. But, while he didn't articulate it this way, he also comes needing to hear a word about what Christian faith has to say in the midst of and in response to our broken world.
People need a place where relationships aren't threatened by the sharp and polarizing divisions of the political climate, and people need a place to cry and pray in response to it. People need a refuge, and people need to hear a faith-based perspective. Both are true.
Holding these tensions is a key pastoral capacity. I realized quickly that we are not meant to hold tensions like these alone. So a group of clergy in my area began to gather to discuss the question of how we pastor faithfully and courageously in divisive times. I share pieces of wisdom that have arisen among us. For some pastors they might not be bold enough. But they have offered me a grounded place to begin as I have navigated my first four years of ministry.
1. Love them first. The month I was graduating seminary, I scheduled a meeting with the school's president Craig Barnes to glean his wisdom about pastoring. "This could sound like a cliché, but I have found it to be true," he told me. "You have to love them before you can lead them. Get to know them, wait to fall in love with them, don't try to change them, and then they'll listen."
This theme came up again and again in conversations with my colleagues. One pastor shared about a man who initially had resisted her leadership. But when his wife got sick and she visited them in the hospital, something in him changed and he began proudly calling her his pastor. Another pastor shared how an unpopular local political leader's parents thanked him for praying publicly for their son, not because the son deserved it, but because he was a child of God. It was a reminder to the whole body gathered that day of our common humanity and call to pray for each other, even people we consider enemies.
2. Discern when and how to preach on controversial topics. Someone in the group shared Nadia Bolz-Weber's wisdom that she preaches on a topic when it is on the hearts of her people. We talked about how that means we aren't always supposed to preach about every big news item that blows up our Facebook feeds, but we are to stay aware of the collective heart of the communities we lead. It also can mean, however, drawing attention to topics that may not be on the hearts of our people due to privilege or geography but that are important to the collective heart of humanity. Also we are in this work for the long haul, so we can choose to respond faithfully over time about issues like gun violence and racism rather than feeling like we need to say everything at once in response to a particular event.
From the group's conversation, a three-fold approach for how to preach on charged topics emerged for me. First, tell stories, especially stories from people whose perspectives the congregation doesn't otherwise hear. Stories facilitate connection and empathy. Our brains are wired for story, and story has more capacity to transform than instruction. Second, consider modelling how to think theologically rather than trying to tell people what to think. Finally, the gospel is good news. It is good albeit challenging news, especially for people with power. We encouraged each other to keep asking, "How is this good news?" as we prepared our sermons. Sometimes good news can feel like a "two-edged sword," to use the image from Hebrews 4:12. But grace is the bottom line.
3. Encourage healthy conversation. The social media-driven culture doesn't do conversation well. It doesn't do dialogue well. For the church to offer a space where people can learn to engage in healthy disagreement is for the church to cultivate a grace-filled counterculture. To use family systems language, the church can model and teach people to self-differentiate—to take responsibility for their view and express it clearly without blaming or attacking—while also staying connected to others in the community who think and feel differently.
When I talk about a hard topic or one that I know some people take issue with, I do my best to communicate humility and willingness to be in conversation. This summer after I said something during worship about immigration that angered someone new to the congregation, she sent me a long, upset email. I invited her to coffee, but she didn't respond. I was surprised when she showed up in worship the next week. As we shook hands at the end of the service, I thanked her for coming and told her I was glad we both were there even if we see things differently. She smiled and looked me in the eye, and I sensed the Spirit holding us in that moment.
4. Be gentle to yourself even as you push yourself to learn and grow as a pastoral leader. Holding tensions is hard but holy work. Leading and speaking in the midst of division is hard but holy work. One thing that has surprised me as my colleagues and I have gathered is the amount of time we've spent praying or talking about our prayer lives. Prayer is the root of our calling. So may we commit ourselves to learn and grow as well as to pray and rest as we keep at the hard, holy work to which God has called us.
https://media.myworshiptimes31.com/wp-content/uploads/sites/3/2019/11/29164747/face-1370955_1920.jpg
1280
1920
Alison VanBuskirk Philip
https://youngclergywomen.org/wp-content/uploads/sites/3/2017/05/YCWILogo_Vert_Black-300x229.png
Alison VanBuskirk Philip
2019-11-19 04:00:13
2019-11-18 22:02:22
Pastoring Faithfully in Divisive Times