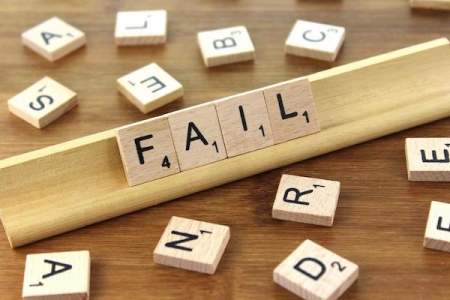 I doubt anyone really enjoys failing, but some of us seem to be especially hard-wired to avoid it at all costs. Failure doesn't feel good. It doesn't make us look good. When interviewing for a new job, one doesn't often lead with a list of greatest failures, but some are suggesting that, perhaps, we should.[1] They tout the benefit of "failure resumes," which are likely to be far longer and more extensive than the real resumes or CVs we present to the world.
In my denomination, the Presbyterian Church (USA), our call process invites candidates to answer four narrative questions: 1. Describe a moment in your recent ministry that you recognize as one of success and fulfillment. (Forget failure – let's talk success!) 2. Describe the ministry setting to which you believe God is calling you. (A successful one?) 4. Describe a time when you have led change. (If we're honest, this invites talking about failure, because leading real change inevitably involves some failure along the way).
It's the third question that has always baffled me. 3. What areas of growth have you identified in yourself? Is an "area of growth" a place where we have grown and shown more success? Or is it a place where we identify more room for growth – and thus places where, perhaps, we have failed? In conversation with colleagues, the resounding answer was the former, following the general rule that nothing negative should be written on the form.
We've all been coached to answer questions about weaknesses by highlighting our strengths, right? I'm reminded of an episode of The Office, one of my favorite shows, where Michael Scott is in an interview and asked about his greatest strengths. Instead, he responds: "Why don't I tell you what my greatest weaknesses are? I work too hard, I care too much, and sometimes I can be too invested in my job."[2] Whatever the field, we want to put our best foot forward. Competition can be fierce. Why hobble ourselves by exposing failure, no matter how big or small? Read more
https://media.myworshiptimes31.com/wp-content/uploads/sites/3/2019/04/29165156/fail-scrabble-tiles-hggb-apr-2019.jpg
400
600
Stephanie Sorge
https://youngclergywomen.org/wp-content/uploads/sites/3/2017/05/YCWILogo_Vert_Black-300x229.png
Stephanie Sorge
2019-04-09 04:00:16
2019-08-15 14:06:25
Fascinating Failure