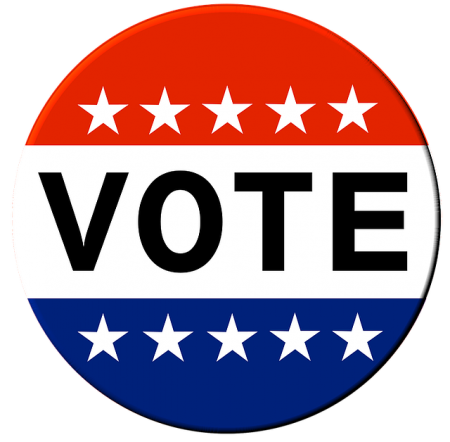 The first ballot I ever cast was in kindergarten for the 1988 election. I specifically voted for Dan Quayle because he was like our state bird. I remember people talking about who and why they voted for their candidate, citing religious views, personal needs, social values, and party affiliations. Me, on the other hand? I voted for the man I thought might also be a bird. I voted for Bush/Quayle because I related to Mr. Quayle the most. I knew quails were important to California and so, he must be as well. No one was talking to me about policy or vision; no one explained that who we vote for reflects our understandings of a just society. I was five, so why would they?
But all these years later, I still remember what people were saying around me — instead of talking with me — and why I chose the person I voted for.
As Jesus reminds us, '"there is nothing hidden, except to be disclosed; nor is anything secret, except to come to light. Let anyone with ears to hear listen!' And he said to them, 'Pay attention to what you hear; the measure you give will be the measure you get, and still more will be given you.'" (Mark 4:22-24, NRSV). Our children are listening, just like I was. In fact, everyone with "ears to hear" is listening. But what are we telling them?
Now, as a 35-year-old woman, I am a proud registered voter. I am strong in my opinions and fierce in my support for my candidates. I am a woman and so my body is a tool in political dialogue. I am also a pastor, and whether we name it or not, being religious is political. Thus, I cannot divorce myself from the political acts of our governing systems.
But it gets more complicated: It is also illegal and unethical for me to use my vocation to encourage support for a specific candidate; I believe in freedom and democracy, so I wouldn't dare to even think of it. But what I can do, and what I must do, is preach and teach the stories of God and God's people as shared in our scriptures. And one of the acts of the apostles that we rarely mention is voting.
…And I cast my vote… (Acts 26:10, NRSV)
Voting matters just as much now as it did back then. Paul was talking about voting against Jesus and his followers because he thought he had the sole and dominant understanding of God's truth. Then through life experiences, he changes his mind and his heart about Jesus. And I find it hard to believe that he stopped voting after that, in light of the other votes in scripture, such as the one between saving Barabbas and Jesus.
Scripture tells us that voting matters. Read more
https://media.myworshiptimes31.com/wp-content/uploads/sites/3/2019/06/29165103/vote-button-such-time-this-june-2019.png
628
640
Stephanie Kendell
https://youngclergywomen.org/wp-content/uploads/sites/3/2017/05/YCWILogo_Vert_Black-300x229.png
Stephanie Kendell
2019-06-06 13:37:55
2019-06-06 13:38:35
Putting Politics Back in the Pulpit: Growing a Politically Active Congregation