---
Post Author: YCWI Board
---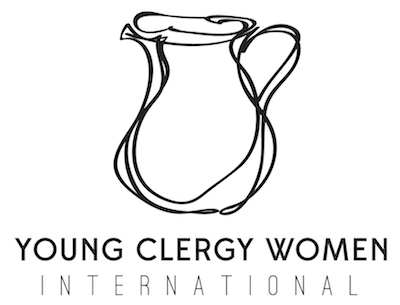 Young Clergy Women International has been, since its beginning in 2007, an organization for the professional development and care for the youngest of clergy women. Eleven years later, our commitment to the community of women under the age of forty who serve as clergy continues.
YCWI exists to equip young women with spiritual and practical tools for ministry, to collaborate with one another both online and in person, and to transform young clergy women so that our ministry can transform the Church and the world.
The Board of YCWI has made it a top priority for this organization to be a place where clergy women of increasing diversity can find a supportive professional community. We have recognized that our qualifications for membership around the definition of "clergy" were framed from a predominantly American, protestant, mainline, white context. While this particular definition of clergy served us well in the past, it has become a hindrance to the ever increasing demographic of women around the world who serve as clergy, particularly to our colleagues of color and those from contexts outside of North America.
Therefore, as of September 1, 2018, YCWI's new membership policy is as follows:
Membership in Young Clergy Women International is open to those who meet the following requirements:
Young

Our membership is open only to those who have not reached their 40th birthday.

Clergy

Christian clergy are individuals whose self-identified gifts for ministry have been affirmed, supported, and lifted up by a community of faith, such that the term "clergy" is a meaningful and appropriate term for their role in their particular tradition, and who can provide documentation/endorsement of such support.
Women who are not accountable to a faith community, an institution, or a higher governing body (such as a denomination), are not eligible for membership.
Women who are serving as lay pastors, temporary ministers, student ministers, or interns are not eligible for membership, unless they fall under the exception categories.
Advanced theological education or training is typical, but not required.
Exceptional Membership may be applied for by those who are serving within a denomination where they may not seek authorization or affirmation of their call to ministry in a clerical capacity. Exceptional memberships are considered on a case-by-case basis.

Women

We use an inclusive definition of "women" and "female." All who identify and minister as women are eligible for membership, including trans women and cis women. No prospective member will be required to provide medical or legal documentation of her gender identity. Genderqueer and non-binary people who feel that their membership in a women's organization is appropriate are also eligible.
Women wishing to affiliate with the organization must complete the online application form, clearly identifying their ministry location, denomination (if applicable), date of birth, date of start of affirmed service (e.g. ordination, consecration), and any relevant theological degrees, training, certificates, or credentials. The Registrar shall verify information through whatever means are available.
---
Image by:
YCWI
Used with
permission
https://media.myworshiptimes31.com/wp-content/uploads/sites/3/2018/03/29165515/YCWILogo_Vert_Black-med.jpeg
305
400
YCWI Board
https://youngclergywomen.org/wp-content/uploads/sites/3/2017/05/YCWILogo_Vert_Black-300x229.png
YCWI Board
2018-09-04 12:57:19
2018-11-13 11:31:02
Update to YCWI Membership Policy