So, you want to be an ally? Wonderful!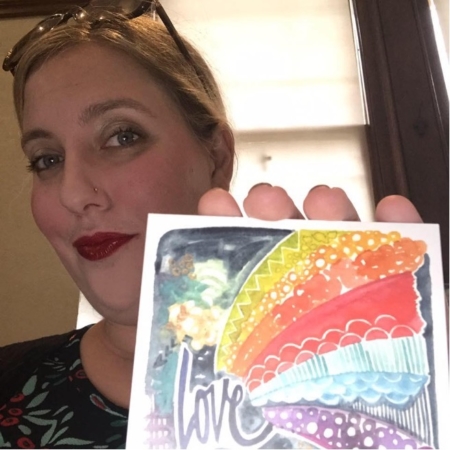 To start, let's clear up a couple of things. First, ally is not a term we get to give ourselves. It is one given to us by communities to whom we are proximate, and with whom we are in solidarity and doing the work. I actually prefer the term co-conspirator or comrade. There is something active in those terms that I like. After all, being an ally is an action and not an identity. Second, the A in LGBTQIA+ (sometimes LGBTQ+ for short) is not for Ally. It's for our Asexual and Aromantic siblings.**
June marks the beginning of pride month. It is a sacred time in the calendar for the LGBTQ+ community. Every year I get asked some variation of the question, "How do I be a better ally to queer and trans folks?" I love that folks are invested in supporting our community, and every movement needs good co-conspirators. To that end, here are ten tips.
1. Get in the game. Silence is a choice. To quote the public transportation slogan, "If you see something, say something." When you choose not to enter into a conversation or raise your voice when one of us is being harmed, you speak much more loudly than you realize. You communicate that you do not care about us. Speak out when harm is being done but also just because you can. If it feels hard for you to advocate for our communities with cranky Aunt Ida, imagine how it feels to a young, transgender teenager who is trying to come out, because staying in the closet is killing them. Most of all, fight for us, and speak up when we aren't there to see you do it. What you do when we aren't in the room is perhaps the most telling of all.
https://media.myworshiptimes31.com/wp-content/uploads/sites/3/2021/05/27141412/pride2021.jpg
656
656
Rev. Heidi C. Heath
https://youngclergywomen.org/wp-content/uploads/sites/3/2017/05/YCWILogo_Vert_Black-300x229.png
Rev. Heidi C. Heath
2021-06-01 04:00:09
2021-05-27 14:17:08
So You Want To Be An Ally: Showing Up Well for Pride