---
Post Author: Melissa St. Clair
This article is one in an occasional series called "A Lenten Pause," running on Fidelia's Sisters until Easter. As many young clergy women plan to come to our summer conference, Sabbath in the City, in Chicago we'll be taking a look at the sometimes terrifying topic of sabbath and the role it plays in our ministries.
---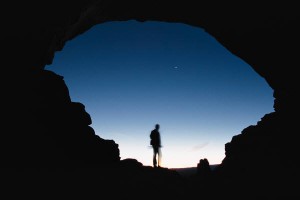 By the time we get to Exodus 20, the Israelites have come a long way.  They have been liberated from slavery in Egypt.  They have ventured out into the wilderness. They are no strangers to hunger and thirst, but God has provided in abundance water and bread from heaven.  They have been under attack and have emerged victorious.  And now they have finally reached Sinai.
There, in chapter 19, God makes a covenant with Israel: Israel will be God's holy nation if the people keep their end of the covenant. Unlike in the covenants with Noah and with Abraham that we've heard over the past few weeks, this time a mutual covenant is established: Israel must be obedient to God's commands if they are to remain God's people.  Chapter 20 begins to spell out those commands in what we know as the Ten Commandments, which we hear this morning in Exodus 20:1-17.
* the reading of Holy Scripture *
If the 10 commandments were a pop quiz for your life, all of the commandments worth one point each, what score would you get?  10 out of 10?  5 out of 10?   As it turns out, the quiz is a little weighted.  Some commandments elicit more explanation than others.  To help prepare you for that quiz, should ever the day come, we'll spend our time together today focused on the one commandment that God really drives home; the one commandment that has far more verbiage than all the others—Sabbath.
People often equate Sunday and Sabbath, although throughout the history of our faith, Saturday was designated as the Sabbath and Sunday was the Lord's Day, the day of celebrating Jesus' resurrection.  At its core, though, Sabbath is any time we set apart to be intentional in our rest.
Throughout the season of Lent, we've been talking about gifts of the Spirit—gifts that are available to all of us by virtue of opening ourselves to the Spirit of the Living God.  Barbara Brown Taylor describes Sabbath as "God's gift to those who wish to rest and to be free."[1]
It may seem funny to think of a commandment as something that is "freeing."  In fact, depending on your age, the way you experienced the commandment of Sabbath growing up might have been quite the opposite.  "Remember the Sabbath day and keep it boring" was Taylor's experience of Sunday Sabbath in the South.  The Sabbath was the day you couldn't wear blue jeans or play ball or ride bikes or go to the movies.  It was the day when you had to go to church not only in the morning but again at night and in between you'd have to sit in the company of your rocking chair-bound relatives who came to call instead of doing all the aforementioned forbidden (and, of course, fun!) activities.[2]
But then there came a point in our American history when culture reneged on its "no compete clause" with the church.  Suddenly, with merchants and restaurants open, people of faith had a choice.  We were free to keep the Sabbath if we wanted to, but not because there was nothing else to do.  It became up to us to make our own choices.  We would have to find the strength to do something that is very, very hard for us—harder than most of these 10 commandments, I would be willing to guess.
We would have to learn to say a most difficult two-letter that might as well be a four-letter word.
The word NO.
"No, I want to stay home tonight."
"No, I have enough work for now."
"No, I have all the possessions I can take care of."[3]
"No, we are involved in enough organizations and on enough teams."
What is it that makes this word so difficult, and at times, so seemingly unacceptable to say?
Busyness of is often how our culture measures worth.  One of my mentors in ministry who not only grew a large church during his 25 year tenure but is now serving another large church in his "retirement" once told me, "People always assumed I was really busy, and whether or not that was true at any given moment, I just let them think it was so."  We value busyness.  We use busyness to gauge success.  It becomes a badge of honor instead of a sign that we have lost sight of ourselves as ones who are made in God's image—the same God who said that the seventh day of creation, when God rested, was not only good or even very good.  It was so wonderfully delicious that that he called it HOLY.[4]
We were created in the image of a God who rests—a God who included rest and enjoyment as a full 1/7 of the process of establishing the entire creation.  One of my seminary's professors jokes that the God of the Hebrews says on Friday night, "I'm not going into the office tomorrow morning. I'm taking the day off. I've put in long hours every day all week and tomorrow I'm putting my feet up and enjoying all that I've accomplished."[5]   In other words, work is not finished until it is enjoyed in rest.
So what prevents you from keeping the Sabbath commandment?  What is separating you from the deliciousness of the rest that reconnects us with the God who rests?
Sunday might not be the best day for you and your family to take that time.  It might be Monday nights that you set aside or Saturday afternoons.  It may start with just an hour that isn't scheduled.  An hour spent with no agenda other than to reconnect with the holy and recharge our very souls.
Sabbath is a slowing down.  And as we slow down the pace of our lives, our hearts slow down too.  We "discover more room around our hearts, a greater capacity for fresh air."[6]
So…start slowly.  Color one day a week on your calendar with your favorite color so you can't add anything to your schedule.  Then take a walk with your dog.  Let him set the pace and take time to notice your surroundings.  Spend time with some of the younger people in you life, playing with a toy that doesn't require batteries, light up or make a sound—if you can find one.  Go outside and look at the stars. For a long time. And hear Psalm 8: "When I look at your heavens, the work of your fingers, the moon and the stars that you have established…" (Ps. 8:3).  Share a quiet and simple meal with someone you love, or someone you'd like to get to know better, someone you miss, someone who makes you laugh.  Eventually, you might create a Sabbath space in your home—a place that is free of the things that normally occupy your life.  It might be on your back porch or your front step where you sit and just listen for the things you usually miss.  It might be a time when you can sit mindfully in God's presence and talk out loud to God.[7]
Sabbath is in part a practical matter—setting aside the time and the space to rest.  But it is also a "deeply theological and spiritual matter. It is a matter of grace; a matter of acknowledging that the world does not depend on our activity, that we do not have sole responsibility for the grain growing, or the sun rising or the birds singing; that there is in and behind all things a steady, creative grace, providing for our needs, continuing the creation."[8]
In that knowledge, we can rest in peace.
Note: This is the third sermon is a Lenten series based on the Revised Common Lectionary called "Gifts of the Spirit."  The leadership of First Christian Church (Disciples of Christ) in Republic, Missouri, discerned a theme for 2012 that would guide and direct us in our ministry: "Many Gifts, One Spirit: Serving God's Beloved."  That theme is what inspired this series.  While we each have been blessed with God-given gifts and graces, there are some gifts that are available to all of us by virtue of being open to the Spirit of the Living God in our lives.  Each week we have focused on a different gift as revealed through one of the lectionary passages for the week. This was preached on Sunday, March 18, 2012.
---
[1] Barbara Brown Taylor, An Altar in the World, 134.
[5] Walter Brueggemann in "The Hallowing of Time" by John Buchanan.  Feb. 11, 2001.
[7] Kate Huey, "7 Suggestions on the Practice of Saying No: Sabbath," www.ucc.org.
[8] John Buchanan, "The Hallowing of Time," Feb. 11, 2001.
---
---
https://media.myworshiptimes31.com/wp-content/uploads/sites/3/2012/03/29171104/MP900182483.jpg
400
600
Melissa St. Clair
https://youngclergywomen.org/wp-content/uploads/sites/3/2017/05/YCWILogo_Vert_Black-300x229.png
Melissa St. Clair
2012-03-20 02:00:00
2018-11-13 11:48:11
Gifts of the Spirit: Sabbath