---
Post Author: Gia Hayes-Martin
---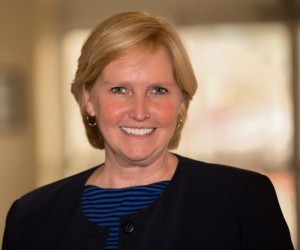 My first few months as a solo rector were a strange combination of familiar ministry that I was confident I could do well and bewildering new challenges. Design curriculum for adult education? I'd done that a number of times as a first-call associate. Visit members in hospitals and nursing homes? Clinical Pastoral Education taught me lots about pastoral care. But hiring and supervising staff? How in the world was I supposed to do that? My seminary had not offered a course in parish administration during my time there, and I hadn't learned much about staff management as an associate. I was eager for these challenges––I'd moved into a solo rectorship because I was ready to take them on––but my experience hadn't prepared me for them.
Thank God for Susan Beaumont. Her book, When Moses Meets Aaron: Staffing and Supervision in Large Congregations, co-written with Gil Rendle, saved my bacon as I was learning the human resources aspects of my new job. I was now supervising a full-time parish administrator and several part-time staff, and two of those positions had become vacant during the interim before my arrival. I had to begin searching for a half-time music director within three months of starting at the parish. Susan and Gil's book, though written for churches much bigger than mine, laid out a clear process I could follow, from assessing needs, writing a job description, and posting the position to crafting interview questions, meeting with candidates, and negotiating a letter of agreement. Best of all, it was grounded in a solid theology of ministry. Susan and Gil understand the church as the body of Christ, made of many members with differing gifts and roles, and leaders as part of the body. With their guidance, I successfully hired a highly qualified music director whose strengths are ideal for our congregation and with whom I work fabulously well.
I might have let out a fangirl squee of excitement when I heard that Susan is going to be the plenary speaker at TYCWP's 2016 conference. I've been working with a coach on articulating my own model of priestly leadership, and I know Susan's perspective will be valuable to my reflection. Most leadership counsel is written for the corporate world, and it assumes that one has paid employees and extensive resources, both financial and human. This does not translate well to the church: a volunteer-based organization that almost always has limited resources. Moreover, the church is trying to live out Christian values in its common life, and much corporate leadership advice is oriented to a different set of values. Susan appreciates the difference between the corporate and church worlds and is able to adapt leadership practices between the two. When she suggests something drawn from the corporate world, I know she has considered it carefully and thoughtfully, so that it will fit the church context.
Susan's plenaries at the conference will be focused on the theme of Leading with Presence. How do we lead from the well within ourselves? How do we tend the souls we minister to while honoring the God-given gifts we bring? How can we be the most effective leaders in the places we are called to serve? In a church and world that often fails to perceive young women as leaders, these reflections will help us claim our own leadership capacities as young clergy women. Susan will also lead a workshop for extra conversation about leading with presence.
In addition to plenary sessions and workshops, TYCWP's conference includes daily morning and evening worship, fellowship over meals, and self-care time with organized trips to the movies, restaurants, museums, and more. The connections forged online deepen and become incarnate when we gather in person. It's unusual for a YCW to minister alongside other YCWs, so this conference may be the one place where we get to hear each other's voices from the pulpit and at the communion table. There's also nothing like a bunch of women colonizing the men's restrooms during breaks.
I think I'll go to Boston in July. I hope you will, too. You can learn more about the conference (and register) on TYCWP's website.
---
Gia Hayes-Martin is rector of St Bede's Episcopal Church in Menlo Park, California. Boston will be her fourth TYCWP conference, and she'll keep attending until the Project kicks her out.
---
Image by:
http://www.susanbeaumont.com
Used with
permission
https://media.myworshiptimes31.com/wp-content/uploads/sites/3/2016/02/29170014/HolyGhostMarchImage.jpg
480
577
Gia Hayes-Martin
https://youngclergywomen.org/wp-content/uploads/sites/3/2017/05/YCWILogo_Vert_Black-300x229.png
Gia Hayes-Martin
2016-03-31 04:00:43
2018-11-13 11:36:22
Leading with Presence: TYCWP's 2016 Conference