---
Post Author: Amber Henry Neuroth
"Our Cloud of Witnesses" is a venue for exchanging the stories of those who surround us with strength and grace.  Some may have gone before us. Some may be journeying right along side us. Some may have spoken to us out of history. Some may be our favorite characters out of a beloved book. Some may be those who are the most unexpected. Tell us who has shed light on your own journey of faith and vocation, and help us to see the many ways we are truly embraced and held up by a great cloud of witnesses. Submissions may be sent to witnesses(dot)ycw(at)gmail(dot)com. 
---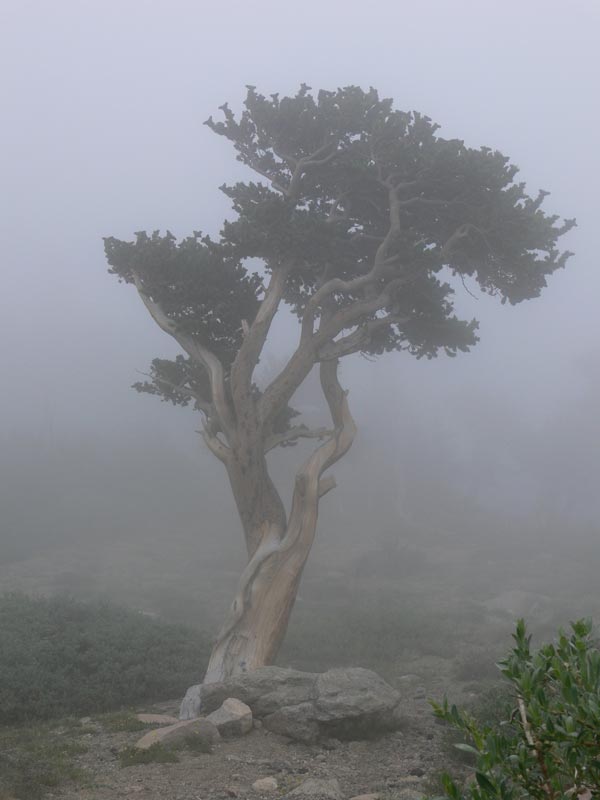 As we head into the holiday season, I always remember my grandmother.  She was a Rev. She was a Dr.  She had all the credentials.  But more importantly, she had a lot of love.   In my journey to ordained ministry, from the earliest whispers of a call to my ordination day, I always knew she was there.  Her love and support were like spiritual life rafts that held me up, kept me going- a safety net that I always knew was there.  She devoted so much of her life to loving people better, not just me.  She wrote her dissertation, and later a book, on the nature of love.  I, and everyone who knew her, kept her atop a pedestal, and it seemed as if nobody doubted that is where she belonged.
She should be a top candidate to be in my female clergy cloud of witnesses.
"Therefore, since we are surrounded by so great a cloud of witnesses, let us also lay aside every weight and the sin that clings so closely, and let us run with perseverance the race that is set before us, looking to Jesus the pioneer and perfecter of our faith, who for the sake of the joy that was set before him endured the cross, disregarding its shame, and has taken his seat at the right hand of the throne of God. Consider him who endured such hostility against himself from sinners, so that you may not grow weary or lose heart." Hebrews 12:1-3
But my grandmother also had some other qualities that affected her calling to live a life of love.   She had a drive to be "perfect."  She wanted everything to be "lovely."  As a child, I thought of this trait as an asset, an outward expression of her wonderful love.  She loved to make things beautiful and wonderful- for others as well as for herself.   I remember her especially during the holidays because her search for perfect beauty really came out then.  She always had a stunning Christmas tree with perfectly matched ornaments and wrapping paper.  She even ordered fresh flowers to put on the tree.  There were no tacky colored lights or ornaments made of popsicle sticks.  It was "perfect."  And she did that for all of us to enjoy right?  Who couldn't admire that?
But after she died, three weeks after my ordination, I was left to face the cold reality that life and love really aren't perfect.  In my grief I began to see that they should never be perfect.   You can't decorate your life like a beautiful tree.  I was now facing the rest of my life without my role model.  I was without her love that I had sought to emulate, a love that had inspired me and carried me to this point.  I felt lost for a while.  I tried to tell myself, that her love could still support me, that she had become one of the great "cloud of witnesses" in my life.  But it's much harder to tap into the great cloud once they have passed.  You can't give them a hug or go to them for advice.
In her absence, I also began to face a challenging truth: my grandmother made mistakes.  In her desire to make everything "perfect" and even in her quest to express love, she often limited the freedom we had in our relationships with her.  She limited our ability to love her back in our own ways.  Most importantly, she missed that part of God's love that is unpredictable, messy and working through flawed people.   Like the Charlie Brown Christmas Tree with one small ornament, sometimes it is the imperfect that reflects God's love and beauty best.   Grandma had largely missed out on God moving through ordinary things and ordinary people.
How could my saint, the largest in my cloud, have gotten it so wrong sometimes?  What do I do with that now?  I felt like I had lost her again.
Thankfully, God was not finished with me either.   All around me, I was embracing imperfection, in my ministry and in my role as a spouse and as a mother.  I was decorating my own tree in a very different way.  But I couldn't seem to embrace my grandmother's mistakes.  In my mind, she was a saint and she couldn't have made mistakes.  And since she did make mistakes, I guess she wasn't a saint.  I couldn't reconcile her in my mind.
I think my answer lies in the "cloud of witnesses" text from Hebrews .  The author doesn't promise perfection in the great cloud of witnesses.   The text seems to know that nobody is perfect.  It assumes that we are prone to growing weary and losing heart.  I had lost heart with my grandmother and there was only one way forward: to cherish her strengths and flaws together, counting them all in my great cloud.  It is both the perfections and imperfections of our saints that shape and strengthen us.   Their assets motivate us and their lacks challenge us.   As we embrace the fullness of who they really were, we can push ourselves forward in our own great races.   The failings of the saints point us even more to Jesus, who is, as the author rightly notes, "the pioneer and perfecter of our faith."  Because of Jesus, I can "lay aside every weight."  Because of Jesus, I can look at my wonderful cloud, sometimes dark, sometimes whispy and happy, and I can run.
So I am back to cherishing my grandmother and her memory- cherishing it even more so now that it is more real.  I feel her love and support again.  I feel challenged to go beyond her limits.  I can run my race with confidence, standing on the perfections and imperfections of my great cloud of witnesses, picking up the torch where they left off and trusting in "Jesus, the pioneer and perfecter of our faith."
---
The Rev. Amber Henry Neuroth has served as Senior Pastor of Hope UCC since January, 2011.  Previously, she served as Minister for Children, Youth, and Families at Westmoreland UCC in Bethesda, MD.  As someone who is passionate about social justice issues, she has also worked as Religious Outreach Consultant for National Religious Campaign Against Torture. Amber was ordained in the Potomac Association of the United Church of Christ in 2006. Amber has Master of Divinity from Princeton Theological Seminary, 2002.  She also obtained a Master of Theology from Princeton, which focused on feminist theology and pastoral care.  She continues to work for inclusion in the church community as it relates to liturgy, worship and pastoral care.
---
https://youngclergywomen.org/wp-content/uploads/sites/3/2017/05/YCWILogo_Vert_Black-300x229.png
0
0
Amber Henry Neuroth
https://youngclergywomen.org/wp-content/uploads/sites/3/2017/05/YCWILogo_Vert_Black-300x229.png
Amber Henry Neuroth
2013-11-26 04:00:14
2013-11-26 04:00:14
My Real Grandmother