---
Post Author: Megan Castellan
---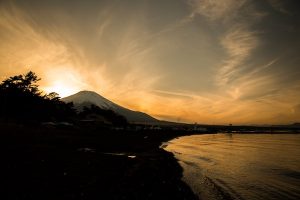 A colleague wrote on Facebook, wondering why women in the church have yet to join the wave of harassment and abuse allegations now crushing the establishment of entertainment and media like a tsunami. "Are we enslaved to fear, or just irrelevant?" she mused.
It was at the end of the longest day of these revelations in a while, and I know this colleague advocates for victims, and so I did not run with my first reaction–which was to break out the CAPS LOCK OF RIGHTEOUS ANGER about victim-blaming. I knew that wasn't what she meant. I knew she was asking the question of the institution, not of me. But my reaction to her question was the same one I have of some many people asking a similar question, over and over:
"Why haven't women been naming names until now?"
In that question, I hear the harmonies of men asking why women who are assaulted don't come forward earlier, or don't report assault to the police. They ask, "Why don't you, as a victim, act in a way that relieves my discomfort in having this occur in my carefully-ordered world?"
Of course, as is repeated again and again, there's no "perfect victim." There's no correct way to behave when you are traumatized. And our institutions are set up to protect the perpetrators in power, and not the victim. Sometimes that bias is subtle, and sometimes (looking at you, Congress) that bias is right smack in front of our faces.
That bias is also present in the narrative about naming names. That narrative is predicated on the assumption that previous to this moment in time, women did not talk about what happened to them, but when you think about that, it's ludicrous. Women have been naming names for decades, and there is plentiful evidence of this once you start looking for it.
Women talked in Gadsden, Alabama, and for years, Roy Moore was kept out of the local mall and away from the girls' softball team. Women talked about Matt Lauer, and there is video footage of Katie Couric complaining that he pinched her ass too much on TV. (Watch her face; she's not making a joke.) Women talked about Geraldo Rivera, and there is video footage of Bette Midler describing him assaulting her–again, on TV. Women talked about Garrison Keillor, and you can find numerous female authors right now talking about how they were warned never to be alone with him. Women talked about Harvey Weinstein, about Louis CK, about Bill Cosby. People have known about this – people have been talking about this – forever.
Because let's face it, these men didn't operate in a vacuum. For every Matt Lauer roaming the halls at NBC, there was a guy in the maintenance department who got a work order for a secret door-locking-button, and didn't think to question it. There was a middle-manager guy who noticed that a female staffer got taken to the nurse from Lauer's office in tears in the middle of the day, and let it go. There was his agent. There were the people who played along with his dumb game, deciding which female staffer they'd sleep with, marry, or kill. People knew. Everyone around him saw it happening and just didn't do anything.
The problem we've had for so long in this society is not that "women didn't report." The problem we've had for so long is that women did report, but the power structures protected the abusers. Roy Moore couldn't go into a mall in Gadsden, but he got elected to the state supreme court, twice. Donald Trump bragged about assault on the radio, and on video, and was elected president. Woody Allen married his adopted daughter and continues to make successful movies.
Women have been naming names. This has always been out in the open. Society just hasn't cared about those women as much as it has about powerful men.
And that, dearly beloved, is straight-up evil. The moment we are in right now is not one where women have suddenly found their courage. This phenomenon is not new. What we are watching now is that suddenly, men are being held responsible for their misbehavior.
Jesus says that there is nothing hidden that will not be brought to light, and nothing whispered that will not be shouted from the rooftops. I have loved Matthew 10:26 for a long time. What we are witnessing now is this truth, that we have long been whispering about in the shadows, finally stepping into the light, and justice springing up from the earth to greet it.
Like the wise bridesmaids, fill your lamps with oil, friends, and dig in. Listen to the voices you've been hearing whispering in the quiet, even if for the first time, and take seriously what they say. This will be a long process, but as Christians, we can only welcome the dawn when it comes.
***I'm also going to strongly recommend this article about why in certain cases, male misbehavior has been excused and ignored.
---
The Rev. Megan L. Castellan is a priest and writer living in Kansas City, Missouri. She serves as the assistant rector of St. Paul's, Kansas City, and the Northern Youth Ministry Network Coordinator. Her writing has appeared in such places as Episcopal Cafe, McSweeney's, The Toast, and her blog. She enjoys knitting, conspiring, and throwing jellybeans at the televised news.
---
Image by:
kazuend
Used with
permission
https://media.myworshiptimes31.com/wp-content/uploads/sites/3/2018/01/29165535/kazuend-sun-over-mountain-such-time-jan-2018.jpg
400
600
Megan Castellan
https://youngclergywomen.org/wp-content/uploads/sites/3/2017/05/YCWILogo_Vert_Black-300x229.png
Megan Castellan
2018-01-23 09:42:57
2018-11-13 11:33:04
Naming Names