---
Post Author: Janessa Chastain
---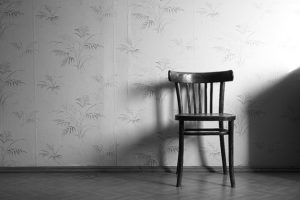 I'm sure it's not what our church leadership intends, but I have developed a reflexive twitch of annoyance whenever I hear the words "Sabbath rest" or "self-care." I'm not a martyr pastor who thinks the church can't exist without me – my ego isn't healthy enough for that. I just believe we need to reframe the conversation so that our conversations about Sabbath and self-care reflect the spiritual diversity of our clergy siblings.
Early in my ministry at my first church, my senior pastor suggested that my Sabbath day should be spent in silence and reflection because I spend the rest of my week being a talkative extrovert. I took the kind hint and stopped chatting with him as often, but it also made me think about how we talk about the practice of Sabbath. When I attend clergy gatherings, conferences, or annual conferences, they often talk about ways to deepen our spiritual practices. We hear stories of silent retreats, days spent hiking alone listening to God, setting aside time for prayer and meditation in silence and solitude. All beautiful, important parts of a well-rounded spiritual life, all assuming that I am drained by the time I spend around other people.
I think the unique solitude of singleness is sometimes lost in the larger conversations about the loneliness that clergy often face. I have lived alone most of my clergy life. I'm a single clergy woman living in a new state without family nearby. I am working on creating meaningful friendships, and I'm grateful for those I already have, but making friends is really difficult. Until I got a roommate, I spent almost every day after work without anyone to talk to (other than my dog.) I prefer to spend my Sabbath days seeking out community, finding energy in the people around me, and hearing God's voice through the voices I encounter. I use my days off to visit friends in other cities, have long phone conversations with friends across the country, or connect on social media with friends around the world.
When evenings away from work stretch into days off without meaningful social interaction, I begin to forget what God sounds like. My world becomes a little dimmer and, when this stretches on for months as it did in my first year of ministry, I risk becoming overwhelmed in my depression. Spending time with others isn't a way to ignore my thoughts and struggles; it's a way to process and release them so I won't become weighed down. A spiritual director, and/or a therapist, helps immensely. But so does being in meaningful relationship with people I'm not paying.
I'm grateful for my friends who receive my "feelings dumps" with grace and love. I'm very grateful for my roommate who puts up with the "bad day" rants. I wouldn't survive ministry without my mom, who will let me call and talk at her like the external processor that I am. I apologize to my dates who would rather have light and fluffy conversations when I really want to talk about the fascinating new contextualization of Eve that I found in my exegetical work. I don't blame you for not calling me back. I blame the lack of Sabbath spiritual practice for extroverts.
What I crave most is a spiritual practice that surrounds me with other people as we seek to deepen our faith together. I want to pray with people who will teach me new ways to talk with God. I attend prayer groups and lead Bible studies at my churches, but that is not a Sabbath experience. I can learn, grow, and hear from God in awe-bringing ways at these gatherings, but I am still the pastor and leader. For me, the alternative to time with parishioners is not time spent alone. I crave more spiritual depth in my Sabbath, but this extrovert cannot adopt an introvert's faith practice.
My friends, I do not come with any wise advice because I'm still seeking. Every year I set a resolution to be better about my spiritual practices. As another New Year begins, I know that will be my resolution again. I keep saying I'm going to reach out to a local synagogue and see if they'd be comfortable with me joining them for worship and Torah study. Perhaps if I tell all of you, I'll actually do it. Yet I still don't know how to tap into those deep, beautiful spiritual practices of our ancient traditions without feeling even more isolated at the end.
I do know that championing "getting away from all the noise" for Sabbath assumes that there isn't anyone among us who sits in the loneliness of silence far too often. So let's begin to open the conversation to new ideas, new visions of how God calls us into Sabbath, and sharing the ways that my fellow extroverts create spiritual practices and faith-filled renewal.
---
Janessa Chastain is a United Methodist pastor from the Desert Southwest Conference and is currently serving as the pastor at Grace United Methodist in Mesa, AZ. She has not perfectly mastered the art of not talking too much (she's a lot better though!) but has decided to pretend that others find it endearing.
---
Image by:
Konstantin Stepanov
Used with
permission
https://media.myworshiptimes31.com/wp-content/uploads/sites/3/2017/01/29165838/7159184491_9972962454_z.jpg
427
640
Janessa Chastain
https://youngclergywomen.org/wp-content/uploads/sites/3/2017/05/YCWILogo_Vert_Black-300x229.png
Janessa Chastain
2017-01-03 08:15:27
2019-08-15 14:31:33
Single Sabbath