---
Post Author: Daranne Harris
This is a piece from our archives, originally posted on January 1, 2015.
---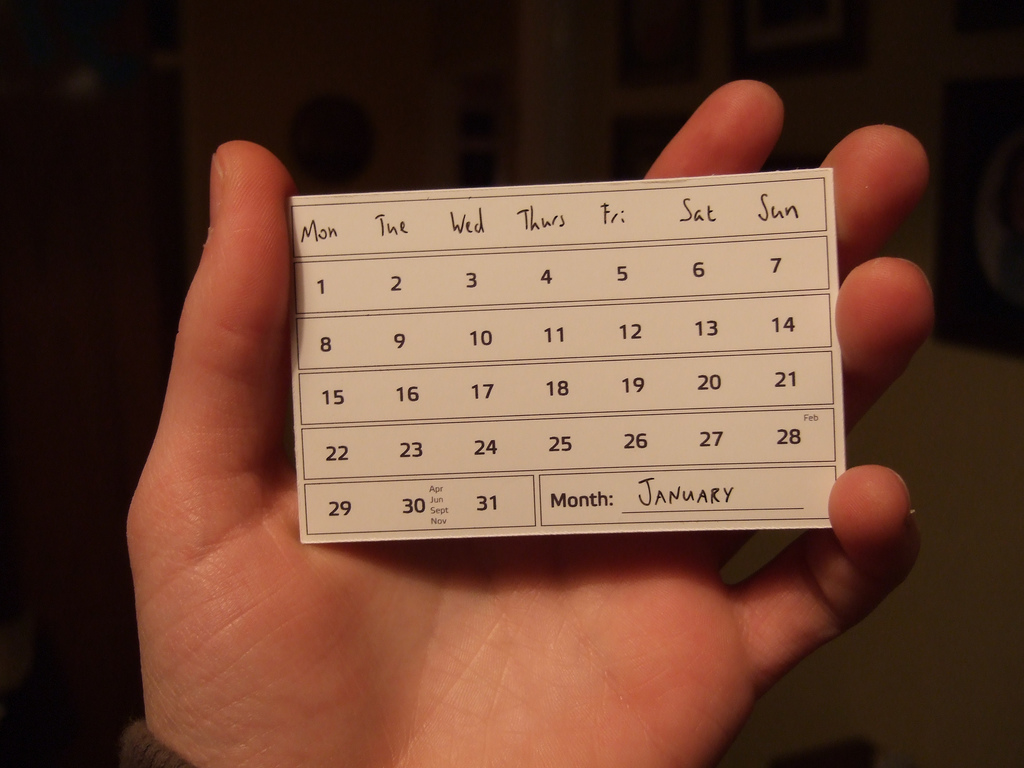 January brings new beginnings. There's calm after the flurry of holiday festivities. New calendars are crisp and white, empty dates full of promise. It's an opportunity and often a yearning to start anew, to make changes for the better as we embark on the New Year. And so with varying degrees of earnestness, we formulate and commit to New Year's resolutions.
I resolve to lose 20 pounds. In the coming year I will eat more vegetables. My goal is to learn a new language. I plan to call my parents more often. This is the year I'm going to get out of debt. I will pray more faithfully.
There are whole industries lined up to equip us for these self-improvement endeavors. Messages abound about becoming a better you and promise sure-fire techniques for success. However with less than half of all resolutions fulfilled, I wonder if we might approach things differently. New Year's resolutions almost always point to the ways we are lacking. Their subtext is "… because you are not good enough, yet."
What if our starting point was different? As children of God, our starting point is one of inherent value. Martin Luther connects this with what he calls the passive righteousness of faith which is given to us by God through Jesus. This is different than a practice of works righteousness, or trying to earn God's love through our own actions. Luther strongly believed that life is about God working in and through us, rather than us working to be right with God.
Passive righteousness is one half of Luther's understanding of human life. The other half is active righteousness, when we live a life that reflects God's love for each of us and all of God's creation. Active righteousness is about what we do in response to God's love for us rather than how we earn that love.
New Year's resolutions often take the form of works righteousness. We unconsciously make gods of beauty, knowledge, wealth, or perfection and seek to appease their unrealistic ideals. This leaves us coming up short. We do not achieve the salvation we are seeking from these unmerciful gods.
Now, just in case you may be thinking I'm a New Year's grinch, I'm not advocating that we do away with resolutions this January. I'd like to propose we reframe them. What if we laid a foundation of grace for our resolutions? Grace is not something reserved for church. Grace is not reserved for the extremes: when things are going really well, or really badly. Grace infuses our whole being, all the time and in all places. Grace is a gift for us from God, a fruit of passive righteousness. It is ours to accept and unwrap and use and enjoy. The gift of grace bridges our identity as God's beloved with our human experience of sinfulness or brokenness.
Whatever we feel the need to resolve, we do well to remember who we are (a recipient of God's grace) and whose we are (a child of God.) Through baptism we are claimed as God's own and joined to the promise of new life. Yes, new life is an option, actually a reality for Christians. This is a hopeful and encouraging message for anyone embarking on change. It opens the door to possibility. It gives us hope. Might remembering one's baptism give new meaning to forming and sustaining resolutions?
The Lutheran liturgy for baptism ends with presentation of a candle lit from the Christ candle and the words: "Let your light so shine before others that they may see your good works and glorify your Father in heaven." We are oriented toward active righteousness. The good works we do give glory and praise to God.
So, instead of resolutions fit to appease the cultural gods of our time, can our resolutions be endeavours that honour the enduring God? For example, are we trying to lose weight to fit our culture's photoshopped image of beauty, or are we trying to be healthier as a way of respecting or taking care of our body because it is a creation of God? Are we planning to volunteer more for personal gain or to live out Christ's call to care for the neighbour? This distinction is significant.
While our foundation and orientation may be different, the challenge of maintaining new patterns remains. The idea of passive righteousness and the stories of God's people remind us that we still have value when we stumble or come up short. All is not lost. We can start again.
It is my hope these are the messages people are hearing from our communities of faith. And even better than to hear it is to experience it in the form of support extended by our communities. Can the church be a place where it is okay to stumble? Is it a source of support for those undertaking change? I hope so.
Rather than confusing New Year's resolutions with an often misunderstood works righteousness, could the church use this yearning for new beginnings to invite people into the security of God's love and transformation? For grace-full resolutions don't fade away as the first month of the calendar year passes: God inspires and sustains such active righteousness our whole life through.
---
Then: The Rev. Daranne Harris serves Hope Lutheran Church in Calgary, Alberta, Canada. Her passion in ministry is helping people discover God in the ordinary moments of their lives. She writes a regular column called "Kindling" in the ELCIC's Canada Lutheran magazine.
Now: The Rev. Daranne Harris is an alumna of YCWI. She currently serves as VP & Chief Mission Officer for the Bethany Care Society in Calgary, Alberta, Canada where her passion for helping people discover God in the ordinary moments of their lives supports seniors and their families in long term care.
---
Image by:
Joe Lanman
Used with
permission
https://media.myworshiptimes31.com/wp-content/uploads/sites/3/2014/12/29170356/366190064_8114b4e55d_b.jpg
768
1024
Daranne Harris
https://youngclergywomen.org/wp-content/uploads/sites/3/2017/05/YCWILogo_Vert_Black-300x229.png
Daranne Harris
2017-01-02 10:11:26
2018-11-13 11:34:54
Grace-full Resolutions