---
Post Author: Megan Koepnick Clapp
---
"I thank my God every time I remember you, constantly praying with joy in every one of my prayers for all of you, because of your sharing in the gospel from the first day until now. I am confident of this, that the one who began a good work among you will bring it to completion by the day of Jesus Christ. It is right for me to think this way about all of you, because you hold me in your heart, for all of you share in God's grace with me, both in my imprisonment and in the defense and confirmation of the gospel." (Philippians 1:3-7)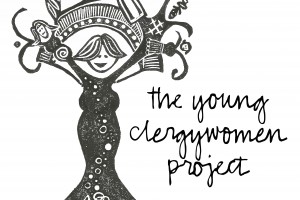 I'm not in prison, but all the rest of it is true. When I think of The Young Clergy Women Project, I thank my God every time. What a gift it is to be part of a diverse community of women who share in God's grace with me. We come from different backgrounds, denominations, and traditions, which gives us an incredible wealth of experience and wisdom to draw from and share with one another. I am a better pastor and leader because of the wisdom the group has shared. From brainstorming solutions for sticky personnel issues to encouraging one another in new projects or transitions from one call to another, the group helps me to see possibilities where I thought there were none and life where it seems there could only be death.
I have been challenged, affirmed, and held accountable by my sisters in ministry through the conversations we share. I have made new friends during regional meet-ups and at the annual conference. I have shared in laughter, tears, frustration, and joy. I have been reminded that I am not alone, and I have had the opportunity to remind others they are not alone. I have found a place where I could be myself, all parts of me: the pastor, the wife, the mother, and the person God created me to be.
For all of these reasons and so many more, it was easy to say "yes" when I saw a request for donations last year. It was a simple request: $10 a month would help the organization pay for things like insurance. It's not easy to fundraise for the boring things. We would all prefer to contribute to something flashy and exciting rather than insurance and administrative costs. But without the boring stuff, The Young Clergy Women Project couldn't exist, and I need The Young Clergy Women Project.
I need the support and care of other women in leadership. I need their examples of what it looks like to be strong leaders in the roles they inhabit. I need the diversity of opinion and tradition and denomination and stage of life to remind me to take on a new perspective. I need the inspiration from sharing ideas about worship, preaching, confirmation, and Sunday School. I need the safe space in a small corner of the Internet that the Facebook group provides. I need to hear from my sisters that I am not the only one.
I hope that The Young Clergy Women Project is important to you, too—that it holds a special place in your heart, like it does in mine, whether you are a member, an alumna, a young woman waiting to be ordained, or a friend or loved one of a young clergy woman. Being young clergy women is hard work, and we need God and each other to get through it. Will you join me in giving? Will you join me in helping pay for the boring stuff so that the fabulous stuff can continue? God has started a good work among us, and I am grateful to live it out with this community of extraordinary women.
---
Megan Koepnick Clapp is Pastor of Faith Lutheran Church (ELCA) in Andover, Iowa. She is passionate about helping God's people grow in faith that is connected to every part of life and equipping families to grow together in discipleship. Megan shares her life with her clergy husband, Eric, and daughter, Lillian.
---
Image by:
Suzanne Stovall Vinson
Used with
permission
https://media.myworshiptimes31.com/wp-content/uploads/sites/3/2015/09/29170110/HolyGhostOctober.jpg
2514
3772
Megan Koepnick Clapp
https://youngclergywomen.org/wp-content/uploads/sites/3/2017/05/YCWILogo_Vert_Black-300x229.png
Megan Koepnick Clapp
2015-10-29 04:00:57
2019-08-15 14:49:48
Thank God for TYCWP