---
Post Author: Jennifer Ingold Asbill
---
The Monday morning after Mother's Day we found out we were pregnant. 4 weeks later, on my father-in-law's birthday, we found out we were having a miscarriage.
It's impossible to describe the deluge of emotions that shift as quickly as the wind, or the vast sea of questions, anxieties, and surreal moments that colored those several months of my life; and I know that new revelations and wounds and emotions and holy moments will continue to surface. Miscarriage is something that is experienced in drastically different ways; and my words certainly do not speak for the experiences and emotions of anyone other than myself; nor do I offer my own musings as the "right", "good", or even "healthy" way for anyone other than me to process what happened. I simply offer my story as one of many (often unspoken) stories; and from the somewhat unique perspective of a woman in ministry.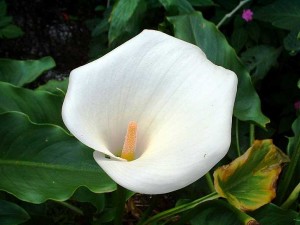 There was a relatively small Super Secret Society of close friends and family who knew we were pregnant, and they were a wonderful, trusted group to lean on in our grief. Our dear family and friends loved us well in that difficult time; sending cards, flowers and food, sitting with us in the sharp, shadowy whirl of the stages of grief, sharing our tears, hugging us, and holding our hands as we tried to keep moving forward.
As an Associate Pastor I felt the love and support of the ministers with whom I have been blessed to serve. They hugged me, fed me lovely pie, cried with me, prayed with and for me, and have continued to support me as church life and everyday life, in that funny way they do, kept rolling on.
One of my colleagues remarked that he was blessed to be able to cry with me and my husband on that dark day, but was also incredibly sad thinking of all the families in our congregation who have experienced a similar loss that we've never known about.
I have spent a great deal of time reflecting on how little we talk about miscarriage in our culture, and especially in the church. Statistically, 15-20% of all recognized pregnancies end in miscarriage. When we found out we were having a miscarriage we only knew two other couples who had experienced one before us; but as we began to talk to other people that number grew. For whatever reason, it's not something that we talk about with others, especially in church, especially in the South; even though it's not an uncommon experience.
There are many types of grief we "do well" in the church, but this, it seems, is not one. How many churches list among the prayer concerns the families who miscarry, or, as my colleague pointed out, how often are pastors called on to offer love and prayer with those families? Having experienced a roller coaster of emotion in those long months, I remember days when I wished the whole world knew what I was suffering as well as days when I wanted to hide under the covers and hurt alone. I understand how private some of that pain can be, and so I can begin to understand why we don't talk about this particular grief.
But as I sat in worship the Sunday of That Dark Weekend, I wished to God that I knew who else around me had suffered what I was suffering; who else was a member of this sisterhood of pain. I knew, statistically speaking, that there were probably at least 50 women around me whose hearts bore scars and ragged edges similar to mine, and I wished I knew who they were so that I could draw from the strength that they had survived, and so I could feel less alone in this strange grief.
I pray that God will help us to make space for this grief in our churches. I pray that, through this branch of my story, God will strengthen future ministry; that my story might help others in my congregation and community feel safe enough to share their stories and reach out for care should they need it. It seems to me that there is an offering of pastoral care I can now give that I couldn't before; and I pray that someday my parishioners will know that they can reach out to a minister who has walked the path they are on; and that God will allow me to give back some of the love and care I have received.
Since the miscarriage I have also found myself reflecting on the depth of metaphor, meaning, and significance that women in ministry bring to the ministry of the gospel and to Christ's table. There is much about our bodies and corporeal existence that so richly complements the good news of Jesus Christ. I've long marveled at the stirring image of women presiding in the waters of baptism, those miraculous waters of rebirth; and the poignant presence of women around the Lord's Table, when the work of the kitchen table has long been relegated to "women's work".
And the Sunday of That Dark Weekend, I discovered another agonizingly beautiful image that women offer at Christ's table as I stood alongside a male colleague and shared with him in offering the words of institution. I spoke the words over the bread while he broke it, and he spoke the words over the cup while I lifted it high towards heaven. In that moment I felt an electric connection to God; holding the physical representation of His blood in my hands, lifting high the symbol of the Blood of Life; while blood of life was leaving my own body. As I stood there, holding God's blood and grieving the life that was going out from me I felt a resonance deep in my soul, a sense that the pain in which I was awash was an echo of the pain of our Eternal Parent who also wept at the loss of a child's life.
The blood of Christ took on new meaning for me that morning, as did the covenant represented in the cup. That bread and cup which fed me, body and soul that day, represent the Truth that whispered hope into my wounded soul. That Truth set me free to rest in the hope that the child we'd only begun to love is held firm and fast in the loving arms of God, surrounded by the joyful voices and faces of the saints – saints from my own life, like Lucy, Sheila, Norman, Sharon, Vernon, Carl, Sylvia, and Andrew. That Truth woke me up each morning over those long months knowing that, through God's grace, I was in the midst of surviving, as many have survived before me. And that Truth is what summons me forward – fully human, fully female, fully called, fully hopeful – to do the work of the gospel, so that together we may find comfort, rest, fulfillment, and service in the light of the Truth. That Truth keeps me breathing in moments of overwhelming emotion, keeps me from stumbling too far, and breathes perfect love into my imperfect life. That Truth is what will, one joyful day, find us all reunited with the One who loves us.
---
---
Jennifer Ingold Asbill is an ordained Baptist minister serving as an Associate Pastor at Zebulon Baptist Church in North Carolina. She is married to a wonderful husband who makes a mean casserole, and they love their four-legged, furry children. Jennifer is passionate about her ministry, a good book, most of her husband's casseroles, and sassy shoes. She is gladly anticipating the arrival of a daughter in December of 2011.
---
Image by:
Costa Rica Photos
Used with
permission
https://youngclergywomen.org/wp-content/uploads/sites/3/2017/05/YCWILogo_Vert_Black-300x229.png
0
0
Jennifer Ingold Asbill
https://youngclergywomen.org/wp-content/uploads/sites/3/2017/05/YCWILogo_Vert_Black-300x229.png
Jennifer Ingold Asbill
2011-11-24 04:00:00
2019-08-20 17:28:45
The One We'd Only Begun to Love