---
Post Author: Joanna Harader
Young Clergy Women International was founded in 2007 as The Young Clergy Women Project. YCWI is now an organization of over 1500 clergy women under 40. We gather in online community, host annual conferences, and for ten years have faithfully published on Fidelia twice a week, amplifying the voices of young clergy women.
To celebrate the tenth anniversary of YCWI, we at Fidelia are bringing you a series of articles from our archives. We're showcasing some of our favorites – pieces that went that went viral, and underappreciated gems; essays that harken to earlier times (A lot has changed in ten years!) and ones that feel perennially fresh. We give thanks for the young clergy women who have shared their voices and stories, hopes and fears, leadership and wisdom over the last ten years. We hope you'll join us as we amplify the voices and stories that brought us this far.
---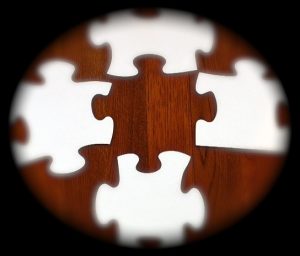 I believe I received a wonderful theological education at the two Baptist seminaries I attended (Eastern–now Palmer, and Central). I can decline Greek verbs (OK, I could at one time), put Paul in his historical context, explain the prophetic tradition and even address difficult biblical texts. I can do crisis counseling, pre-marital counseling, spiritual counseling, and "I think you need a real counselor" counseling. I can explain the theology behind each part of the worship service. I can write and preach a fine sermon – would you like narrative or expository?
Still, there are times in my ministry when I find myself at a loss – events and circumstances for which I am sadly unprepared. So without disparaging the good work of my many fine seminary professors, I would like to suggest a few additions to the course catalog:
Music for the Musically Impaired: Ever chosen a hymn with beautiful words only to hear your congregation stutter and stumble and screech through all six verses? This course will teach you how to figure out whether a hymn is suitable for piano, guitar or a cappella singing (or none of the above). In addition, you will learn how to determine if a hymn goes above and/or below the normal human vocal range, and whether or not the rhythms of the hymn can be successfully sung by middle-aged white people (or another demographic of your choosing). Bring your own hymnal – and a permanent marker.
Responding to Hate Mail: We will address appropriate responses to individual notes of frustration, anger and hate, as well as what to do when such a letter is distributed via computer technology to the majority of church members. The primary text for this course is Matthew 5-7. Deep breathing exercises will be taught.
Building Maintenance 101: Learn how to fix a leak, unclog a drain, change a furnace filter, set an electronic thermostat, replace torn window screens, sew curtains, wax floors, paint parking lot stripes and use a chain saw to cut down dead trees.
Building Maintenance 201: Learn how to pour a foundation, lay asphalt, put in duct-work, replace an air conditioning unit, run the dishwasher and deal with dead mice.
Tele-transporting and Self-Replication: How can you be at the clergy luncheon and on a hospital visit at the same time? What about that committee meeting and your child's orchestra concert? How can you get from the nursing home to the library in the blink of an eye? Take this class and find out. The primary texts for this course are the Harry Potter books. (And if this class works out for you, may we also suggest the ever-popular How to Pull Money out of your Butt and Multiply it.)
Everything You Could Possibly Want to Know About Computers:

Among the things you will learn in this class, you will discover: how to set up a computer, how to send e-mail, how to actually use the helpful functions on your e-mail, how to get your spell check to quit underlining the word soteriology, how to develop a web page that is hip and relevant, and what to do when your computer starts making funny noises. (Please note: This is a 19-semester class.)
How to Be Christ-Like with Telemarketers: Learn effective strategies such as passing the buck ("I would be happy to give your information to our sub-committee on children's art supplies."), reverse evangelism ("Actually, we have our own revival scheduled for next week. If I could just get your contact information I'll get some brochures in the mail."), and foreign languages ("Par lay voo fran say?"). Those who earn a C or lower will be recommended for the alternate class: How to Hire a Gracious Secretary and Set-Up a Caller I.D. System.
Parenting from the Pulpit: Can you stare at your child in a way that causes her to immediately stop whispering but does not scare the parishioners? Do you know how to tilt your head at the perfect angle to suggest "I'm very thoughtful about this" to your congregation while conveying "Don't make me stop this sermon and come back there!" to your children? Can you incorporate your child's name into a sentence appropriate to your sermon, and then say that name in a "mom voice" that only your child picks up on? Learn these tricks and many others in this popular class.
I could go on. And on. And on. But you get the point. If I took every class that was relevant to some aspect of ministry, I would still be in school…probably until I keeled over of old age while trying to learn how to re-wire a hearing aid. So, I thank God for the body of Christ! One of my deepest delights as a pastor is watching the Holy Spirit bring together just the right people to get the Kingdom work done. What a grace to know that I do not have to know everything. Thanks be to God!
---
Now: In addition to serving as part-time pastor of Peace Mennonite Church in Lawrence, Kansas, Rev. Joanna Harader is also a parent, spouse, pet caretaker, crafter, and writer. Her personal blog is SpaciousFaith.
Then: Rev. Joanna Harader serves as pastor of Peace Mennonite Church in Lawrence, Kansas. She actually does know how to run the dishwasher, but not how to deal with mice. She's working on the Parenting from the Pulpit stuff and was wise enough to name her youngest child Grace.
---
Image by:
Natasha Hanova
Used with
permission
https://media.myworshiptimes31.com/wp-content/uploads/sites/3/2011/02/29165622/puzzle-pieces-from-archives-sept-2017.jpg
464
544
Joanna Harader
https://youngclergywomen.org/wp-content/uploads/sites/3/2017/05/YCWILogo_Vert_Black-300x229.png
Joanna Harader
2017-09-28 04:00:00
2018-11-13 11:33:26
Your Seminary Course Catalog (A Few Additions)