---
Post Author: Erin Klassen
We're re-publishing this piece from Erin Klassen today as an encouragement to register for this year's YCWI conference in Atlanta. Come experience the community, turn your "internet friends" into real-life friends, and learn from our great conference speakers and workshop leaders. For more information and to register, go to our conference page. Registration closes Monday, June 3, so don't wait! 
---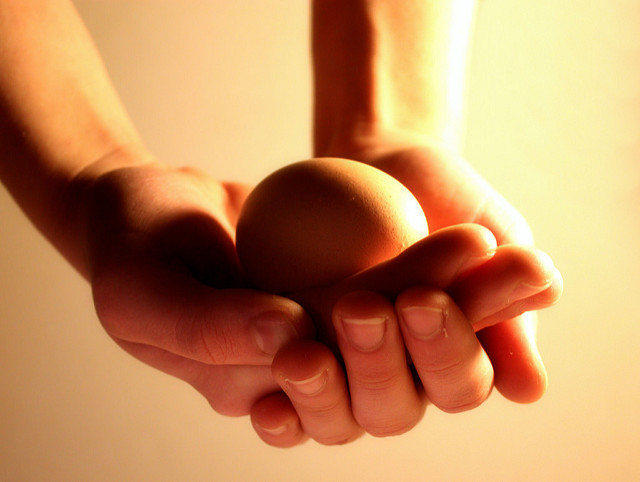 As young clergy women gathered in Vancouver, Canada, for YCWI's tenth anniversary conference earlier this July, the scenery was gorgeous and the weather was spectacular. The conference was uplifting, invigorating, challenging, and exciting. The keynote speaker, the Rev. Casey Fitzgerald, inspired us with her biblical storytelling and challenged us to consider where our stories intersect with God's stories.
One of the things I love about YCWI is that my colleagues already know so much of my story. Indeed, they know much of it without me even having to say a word, because it is our shared story. It is the story of being a young woman ordained to ministry, and all the joys and struggles that go with that – the frustrations of receiving more comments on your hair or shoes than your sermon; the anger of coming up against the stained glass ceiling; the challenges of balancing dating and ministry, or motherhood and ministry. All of that, is held in the knowledge that we are called and gifted by God to serve the church in all that we embody as young women.
These are my people, my village, my church. And they are part of my story.
I turn to them for advice on clothing, music, books, resources, even car seats. When I need a fresh perspective on the liturgy, inspiration or a critical eye for a sermon, a pastoral response to an inappropriate comment, these are the wise ones whom I ask. For challenge or commiseration, encouragement, a reality check, congratulations, or prayer, I can count on them.
Through hard work and intentionality, we have managed to create a brave space, where we can be vulnerable and authentic, where we can invite each other into our stories. Because of this, one of the first and only places that I have ever asked for personal prayer was at a YCWI conference.
It was my first, in Nashville in 2013. I was seven month pregnant. It was hot. I do not handle heat well at the best of times, and definitely not while pregnant in Nashville. I was feeling out of sorts, nauseous and uncomfortable. I found a quiet corner and called my doctor's office at home. When I described my symptoms to the nurse, she paused a moment and then asked if I had adequate health insurance for an emergency room visit in the states. Apparently those cramps that you get when you are overheated and dehydrated translate to contractions when you are pregnant. The recommendation was to rest, drink some water, and see how it all panned out.
Having already had a pre-term labour, I was kind of freaking out. In a daze I rejoined the plenary session. The conversation was about what kinds of questions the group might have about how conference worked. I raised my hand and said "this isn't really related to the conference, but I seem to be having contractions and I'm really scared." The co-chair of the conference team, Jamie Haskins, offered to pray for me. It was one of the most incarnational experiences of my life. Sixty-some women I had never met before gathered around and laid hands on me. While I cried, they prayed. It felt honest and heartfelt and holy. After, they continued to care for my spirit and my body, and their loving attention helped me to relax and not feel so alone and afraid.
Three months later, after I had my daughter, I turned to them again. My daughter had a stroke at birth; the online YCWI community was the place where I could say "this awesome thing has happened and this terrible thing has happened: I am overjoyed and overwhelmed." They held that tension for me and carried us in prayer again.
Four years and five conferences later, at each and every one, there has been someone who says: "I remember praying for you." The members of YCWI, the conference attendees, are a part of my story, and they are the people who already understand my story. They are the people who have shown me the face of God. They have embraced me just as I am and given me so much grace. The have shown me what it means to be a Christian community, to challenge and encourage one another to live out our calling. This is why I keep going to the conference, support YCWI financially and am a part of the Board and Conference Planning Team. What I have received from this group is what I want to give back as well. It is what I want to take home and share with others, not just young clergy women, but all of God's people. This is what the church is and can be, and for that I am truly grateful and most hopeful.
---
Erin Klassen is a minister in the United Church of Canada. She lives in Calgary with her spouse, two children and dog, MacGyver.
---
Image by:
Lif...
Used with
permission
https://media.myworshiptimes31.com/wp-content/uploads/sites/3/2017/07/29165656/egg-in-hands-holy-ghost-grab-bag-july-2017.jpg
482
640
Erin Klassen
https://youngclergywomen.org/wp-content/uploads/sites/3/2017/05/YCWILogo_Vert_Black-300x229.png
Erin Klassen
2017-07-27 04:00:45
2019-05-30 11:04:17
A Conference Story