---
Post Author: Askie
---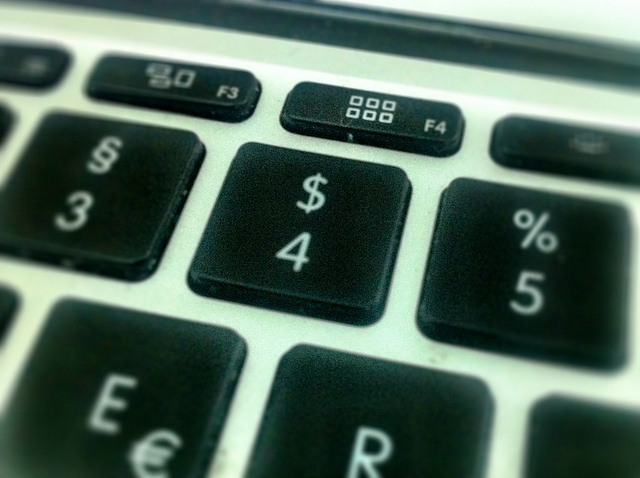 Dear Askie,
Help!  I think I deserve a raise this year, but I feel guilty and embarrassed about asking for more money.  What do I do?
Scared to Ask
Dear Scared to Ask,
So your seminary didn't offer a salary negotiation class?  Mine either.  Asking for more compensation can be anxiety-provoking, but here's the thing:  If you're going to do ministry for a living, you need to make a living.
A disclaimer: every denomination has its own rules about salaries and negotiations.  Before you do anything, find a trusted, experienced colleague who can walk you through these regulations and help you avoid any potential pit falls.  Obviously, Askie doesn't want you cutting corners or making any under-the-table deals that will jeopardize your incredible ministry!
Now for the basics.
Negotiation is not as scary as it seems.  If you think about it, negotiation is the process we use to make sure that everyone gets what they need.  Everything in life is a negotiation- whether it's setting salaries with your staff, figuring out who does which chores with your partner, or trying to get your two-year-old to please, for the love of all that is holy, eat something on your plate.  Whether you realize it or not, you are negotiating day in and day out.  You're probably pretty good at it and just don't know it!  But if you've unfortunately made a habit of hiding from the bargaining table in your professional life, you're missing some great opportunities and probably not getting your needs met at work.
The way Askie sees it, there are a few main factors that keep young clergywomen from negotiating, or negotiating with confidence, in the workplace.  The first, and maybe most prevalent, is the guilt factor.  Most of us women feel guilty about asking for anything.  We may shy from negotiation because we're afraid to look pushy or selfish, worried that as servants of Jesus we should be content with nothing instead of asking for more.  But, dear sister, while you are indeed a servant of Jesus, you are an employee of the church.  You and I can probably agree that Jesus isn't the one asking you to fill out end-of-the-year reports and demanding that you sit through three-hour meetings about light bulb brands and paint colors.  You are doing work for the church and you deserve to be compensated appropriately.  Stop feeling guilty.
Another reason many of us women avoid the bargaining table is because we mistakenly believe that if we're doing a great job, our congregations or bosses (depending on the context) will be fair and reward us appropriately.  Let's do an experiment here and bring to mind the staff members you've worked with in the past.  Think of the truly competent ones who did excellent work.  Even with their education and success, how many times did the congregation voluntarily take that person aside to offer a large raise to match the high-quality work done?  Come to think of it, you are highly educated and probably a very hard worker.  How many times has your congregation voluntarily offered you more than a cost-of-living wage increase?  My guess is, not every single year.  You are responsible for asking for and attaining appropriate compensation for your work.  Your employers are either (worst-case scenario) giddy they're getting such a good bargain or (best-case scenario) so pleased with your work and how smoothly things are going that they've forgotten about money entirely.  It's up to you to bring the subject to their attention.
It can be tricky to determine what a fair salary for ministry is.  The job that we do has ups and downs, is sometimes impossibly busy and at other times slow, and much of it is confidential.  There are few careers to compare it to in order to understand how much we should be paid.  Even with the complexities of this career, however, there are several ways to get an idea of what you should be making.   If your denomination has guidelines for salaries, start there, but recognize that these are usually the minimum.  You can also find many resources on the internet.  Start at www.salary.com and type in a job type and your zip code.  You'll be able to see the median salary for this job in your location.  There are many websites like this one online.  You'll feel stronger in your negotiating position if you know going in what the "going rate" for your work is.
You may be thinking that although a raise would only be fair, you hate to ask because your church doesn't have much money.  Askie encourages you, in this situation, to think outside the box.  If your church cannot offer you a raise in salary, can they offer you more vacation time?  Can they let you bring your dog to work so it's a more enjoyable day for you?  If they can't afford to pay you for some of the high-level ministry you've brought to the congregation, can they take some of the low-level work off your hands, perhaps by training a volunteer to do the bulletin or write the birthday cards?  Even if you're convinced that your congregation cannot afford to give you a raise, don't think that means they have nothing to offer.  Think of some creative ways you could be rewarded for your hard work (keep in mind that if bartering services is involved, you may need to inform your accountant for tax purposes).
The skill of negotiation is an extremely valuable one for any pastor.  Once you become comfortable with negotiation, you will start to see how it can be applied successfully in all aspects of life.  You may save money while shopping, have much better success with conflict resolution at church, or finally snag that fantastic youth director you never thought your church could afford.  There are many great resources available to learn more about the process of negotiation and how to improve your skills at each step.  Askie recommends Ask For It, by Linda Babcock and Sara Laschever (Bantam Books), which is an excellent (even enjoyable!) negotiating guide written specifically for women.  No matter which resource you use to prepare, please push aside the fear and start asking for what you need today.  You are worth it!
---
Image by:
Ken Hawkins
Used with
permission
https://media.myworshiptimes31.com/wp-content/uploads/sites/3/2014/02/29170621/7732049448_1126f05158_z.jpg
478
640
Askie
https://youngclergywomen.org/wp-content/uploads/sites/3/2017/05/YCWILogo_Vert_Black-300x229.png
Askie
2014-02-06 04:00:22
2018-11-13 11:43:04
Ask a Young Clergy Woman- Salary Negotiation