---
Post Author: Askie
---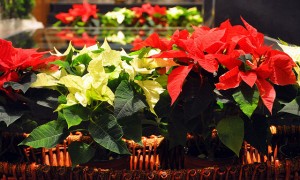 Dear Askie,
The holiday season is busy for everyone, but I would guess that it's especially busy for clergy. I can only imagine how busy and stressed my wonderful pastor must be with so many church events and worship services to manage, on top of all of her family obligations! I'd like to do what I can to make the season easier and merrier for her, but I don't know where to start. Could you advise all of us church folks about what we can do at Christmas time to care for the pastors and their families who give so much to make Christmas so special for our church?
Merry Christmas,
Puzzled Parishioner
Dear Parishioner,
Merry Christmas to you as well! What a thoughtful and gracious impulse. You're right that the holiday season can be especially busy and stressful for clergy, although it is also an incredible blessing to preach and preside through this beautiful season. For us clergy, Christmas can bring increased expectations at church and at home. We may not be able to visit family, which can be hard for us and for our families of origin. For those of us with children and spouses, we and they may grieve that we can't have a more "normal" Christmas. At the same time, it can be a great blessing to celebrate with our congregations, to tell the story once again, to craft worship and see our congregants experience awe and joy at the mystery of the incarnation. So there's no need to be sorry for us, Parishioner, but your question about how to support us is much appreciated. Askie reached out to her YCW colleagues from a variety of denominations, family structures, and ministry settings to compile a list of ideas for congregants looking to care for their clergy during the holiday season.
Hospitality: Some YCW's find their calendars chock-full of congregants' Christmas parties and gatherings. Others are seldom invited to anything, and find themselves feeling lonely and isolated. What do both groups agree on? We appreciate a "no pressure" invitation! We're deeply grateful for congregants who have said "we understand if you can't make it," "you don't need to bring anything," "feel free to dress casually," or "we won't expect you to be the life of the party, or even ask you to say grace." We might especially appreciate being included between Christmas Eve services, or on Christmas Day if we live far from family. Another tip: at Christmas time, we're very aware of the congregants or staff who might not have somewhere to go. Congregants can take a load off our shoulders by making sure that the people we might worry about have a place to go between services, a ride home from church, or a place at your Christmas table.
Supporting PK's: If your pastor has children, Christmas Eve can be an especially challenging time for everyone. The kiddos might be stuck at church for long hours while their peers are hanging stockings and setting out cookies. Parents may be balancing multiple worship services with the need to wrap gifts and fill stockings in time for Christmas morning. One clergy woman recalls a congregant who would assemble the Christmas gifts stashed in her office, so that after the midnight service, the tricycles and playhouses and such were put together and just needed to be transported home. What a gift! Another YCW recalls a congregant at a large church who would prepare a special "snack dinner" for all the children of pastors and staff. Rather than feeling that they were missing out on a more "normal" Christmas Eve, the children felt that they were part of a secret club with their own special tradition. A third YCW recalls a congregant who helped facilitate her son participating in the pageant (this can be logistically difficult for pastors' families with young children – we're busy with worship preparations while other parents are costuming and supervising their little shepherds and magi). Helping the pastor's children to take part in pageants and other festivities can make us and our children feel that we're part of the community.
Gifts: We all have stories of thoughtful gifts offered by congregants. Heartfelt gifts make us feel appreciated, whether they're big or small, practical or whimsical. One YCW is especially grateful for a congregant who gifted her a top-to-bottom cleaning of her home by a professional house cleaner! Another fondly recalls the congregant who would give her a mug, hot chocolate mix, marshmallows, and a mini bottle of Bailey' Several YCW's tell stories of the "love offerings" of cash their congregations would take up, which can make a real difference for a pastor on a tight budget. One gentle reminder: if the congregation gives a cash gift to the head pastor while the associate pastor receives nothing, it can sting. (Not to mention that associate pastors are generally paid less and thus may have greater need.) Askie would encourage lay leaders to be attentive to these dynamics and be sure to extend the same generosity to associates that they offer to heads of staff.
The Gift of Time: Several YCW's spoke with gratitude of ways their congregations have eased the time crunch of the holiday season. From reducing meeting schedules, to canceling a small weekly alternative worship service for the month, to only holding one Christmas Eve service so that the pastor can have time to worship in the pews, to dropping off meals so that busy clergy families have a good meal without the work, clergy deeply appreciate the ways that congregants help to relieve the time pressure at Christmas.
Be Sensitive: Many YCW's have felt hurt by congregants asking "What are you doing for Christmas? Are you going to see your family?" Many of us regret that we aren't able to visit family because of our worship obligations, and it hurts a little more when our congregations don't notice. Conversely, though, a simple acknowledgement of our work can mean a lot. One YCW recalls the congregant who would say to the pastors, staff, and musicians, "I know this day is a lot of work for you, thank you for making it special for us." Just these words of gratitude can go a long way toward making your pastor feel appreciated.
Speaking of appreciation, thanks to all the YCW's who shared their ideas and experiences, including Erin Bair, Caroline Berardi, Jess Felici, Caitlin Glass, Kelsey Grissom, Gia Hayes-Martin, Julie Jensen, Cordelia Strandskov, and others. And thank you to you, Parishioner, and all the other parishioners whose care has made Christmas merrier for their pastors and pastors' families. Joy to the world, Parishioner, and merry Christmas to you!
Blessings,
Askie
---
Image by:
Eustaquio Santimano
Used with
permission
https://media.myworshiptimes31.com/wp-content/uploads/sites/3/2015/11/29170048/4214474113_7e62c1253c_z.jpg
384
640
Askie
https://youngclergywomen.org/wp-content/uploads/sites/3/2017/05/YCWILogo_Vert_Black-300x229.png
Askie
2015-12-01 04:00:06
2018-11-13 11:37:17
Ask a Young Clergy Woman: Holly Jolly Christmas Edition