---
Post Author: Olivia Bryan Updegrove
---
It sounds good to a church at the beginning. Many in the church even encourage the young clergy couple to have children. It fits the image they have for a "perfect" minister family. The church gets excited to throw the baby shower. Then the real conversations begin, and they do not stop.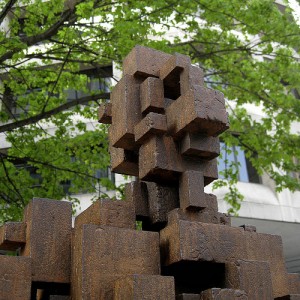 Many pastors enter into parenthood thinking that the only real conversation they need to have about having children with their congregation is the conversation around parental (maternity, paternity, adoptive) leave. This is where I began a few years ago. I knew I wanted to have a child and I knew this was something new for my church. My personnel committee was supportive and created a policy that was mutually agreed upon by all involved. There were moments of struggle, and there are still a few major loopholes in the policy, but for a first attempt, it was solid. Once my son was born, even in the midst of severe postpartum depression, the policy worked.
This was only the first conversation, however. It is not the end. Some of the other "first conversations" need to include insurance (especially if a pastor is the sole family provider), possible pregnancy problems like preeclampsia or diabetes (pastors are self-employed and so some churches many not have the proper coverage), and boundaries for church members immediately following the birth of the child.
After my maternity leave was complete, my policy included bringing my son to work for the first year. (Here is where round two of questions begin.) It is important to have conversation around what does this look like? Are there certain meetings or events that are not included? How does breastfeeding play into the congregations comfort level? Answers to these types of questions need to be recorded with other pastors, staff, personnel, pastoral, and leadership committees. It is important to have church leadership supporting you to help communicate with the wider congregation the expectations that have been set and the reasoning behind those.
Even with the ability to bring my child to work for the first year, I was actually the one who needed to have child care before the church. Then what that child care looked like led to different discussions. Here again, each person is different based on his or her situation. One of my friends has paid childcare at the church as part of her contract. Other friends live near family. I did not have either of these.
Instead, I found a babysitter that is flexible, and reached out to the church when she was not available. Even now, there are meetings when my son has no babysitter (except Elmo on the iPad), elders who come watch my son in the nursery when I need to go on an emergency hospital visit, camp and mission trip adults who have the primary duty of watching my son while I am working. In fact lately, I have realized that my professional expense fund may not be buying books but airplane tickets for grandma to visit when I have to travel for more than a night. These have been creative ways to do ministry, but the discussion continues because my child is quickly changing.
Two years later, there has become a lot more pushback. Whenever my son has not behaved in a pristine manner, the negative feedback rolls in. The cute baby has become a little loud person at moments, and the pressure and frustrations accumulate.
It has not been perfect. Over and over again I, and my congregational support groups, have worked to communicate that this process is a learning one for everyone. If something does not work, we will try something else. Many times, however, I have found that people are more inclined to just give up instead of get more creative. I, at times, feel that same way. I am tired of all the conversations. How do you change the paradigm when we live in a country that is one of the worst in the world for supporting parental leave? How do you change the paradigm when the new CEO of Yahoo gives up her maternity leave? How do you watch your friends equate their sabbatical, vacation time, and sick leave as the same thing as the first few bonding weeks and healing period with a new child? When your kid is screaming because he or she is not in the mood for Elmo during a meeting, what do you do? How do you not give up in the face of the negative feedback when you still feel called to ministry?
It is not my child that has stopped me from giving up. It is the faces of the few young women in my youth group who have shown some interest in someday becoming pastors. For those girls, having a child on a mission trip is normal. They are watching me to see how I balance my love for them, my child, my family, and the church in a healthy way. Their image of what is "normal" is not part of the negative feedback and gives me hope that the paradigm will change. For them and their future children, I keep fighting to show what is healthy, balanced, and right.
A resolution I wrote for the southern California Disciple of Christ churches just unanimously passed at assembly for southern California churches. It was supported by the Leadership Board at my church. It is a parental leave resolution, not just maternity leave. It provides a standard for churches to aim for if they have the means to do so. It is meant to be a way to help give guidelines to the important discussions that begin and continue when a clergy person decides to have small children and work as a pastor. It challenges the paradigms previously in place. It is a wake-up that the previous models for the roles of men and women have not changed as much as they should have changed. There also needs to be discussion within the church that male pastors (and men in general) deserve leave time, bonding time, creative parenting time with their children just as much as women. The most important real conversation is how even when policies, resolutions, boundaries and other standards are set, men and women both need a lot of discussion and creative ministry that must occur so that all involved in raising a child can find healthy ways to do the work God is calling each of to do, to be, and to become.
---
https://media.myworshiptimes31.com/wp-content/uploads/sites/3/2013/01/29170900/3641216084_1e8a6f73ed.jpg
500
500
Olivia Bryan Updegrove
https://youngclergywomen.org/wp-content/uploads/sites/3/2017/05/YCWILogo_Vert_Black-300x229.png
Olivia Bryan Updegrove
2013-01-24 04:00:38
2018-11-13 11:46:17
Starting the Real Conversation…