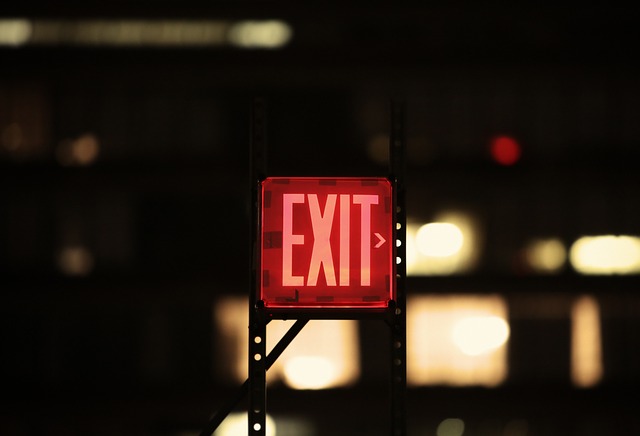 As the new year unfolds, so often does the need for casting new visions for the church. The new year can be a space in which to start anew and a moment for leadership to cast new visions for the communities they serve. Improving the functioning of the church to best support and sustain its more visible ministries is often the first step in achieving these new visions. Unfortunately, this often comes with the prayerful discernment that changes might need to be made to the roles and employment of paid and unpaid lay staff. In short, sometimes in order to strengthen your church's ministry and fulfill its vision, it is necessary to let an employee go.
I used to work a corporate job where, for over nine years, I was instrumental in the hiring and firing of staff from multiple departments. From that experience, I learned what is the best practice when having to give someone the news that they no longer have a job under your employment.
Now let's be honest, this is one of the worst parts of the job. No one wants to be the bearer of bad news…we are supposed to be the good news people! But unfortunately, this is a part of the job and one that is not spoken about enough. Of course, please follow all the employment laws you are required to by your church and state governance and report all unlawful activity to the appropriate authorities. I am also only talking about the specific act of letting someone go, not the process of discernment that should lead up to the decision. This article assumes that a healthy and contextually appropriate discernment process involving church leadership, has been completed and brought you to the need for termination.
Once I started doing this more regularly, although it never got easier emotionally, I became more adept at doing it skillfully and compassionately. I created an acronym to remind me of the things I needed to make this meeting as respectful and dignity-giving as possible.  That acronym is P.H.A.S.E.S. It stands for: Pray, Have paperwork ready, At beginning of shift in private, Supervisor (or HR), Exit strategy, Say as little as possible. I will go through each of these in a bit more detail. All of these steps can also be adapted to your specific context and are only meant to help open the conversation around this part of the pastoral role. Read more
https://media.myworshiptimes31.com/wp-content/uploads/sites/3/2019/02/29165222/exit-sign-hggb-feb-2019.jpg
436
640
Stephanie Kendell
https://youngclergywomen.org/wp-content/uploads/sites/3/2017/05/YCWILogo_Vert_Black-300x229.png
Stephanie Kendell
2019-02-21 04:00:51
2019-02-28 15:09:04
Tools for Good News People When Sharing Bad News: How to Let a Church Employee Go