---
Post Author: Molly Field James
---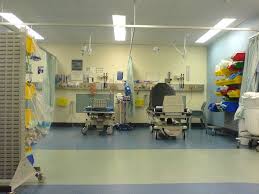 The first copy of the soundtrack I owned was a cassette tape that contained most of the major songs from the musical. I wore it out. I handed it to the MRI technician every time I had to have a scan because the powerful beat of its music was almost as loud as that of the MRI machine. I played it in my walkman as I lay in my hospital bed on the bad days of my chemotherapy treatments – too tired and nauseous to do anything else. But then I graduated to the fully symphonic recording of Les Miserables. Three compact discs – the whole entire musical. Not a single word or note missing. It was magical. Partly because I loved the musical and partly because that CD set had been a gift from the cast and crew of the Broadway theater. As a part of my "wish" granted by the Make-A-Wish foundation (an organization that grants wishes to children with life threatening illnesses), I got to see Les Miserables, live, on stage in New York. And I got to go backstage, where I met the cast and crew and was given a number of production souvenirs, including the symphonic recording.
As you might imagine, I had mixed feelings when the film version of the musical came out. I didn't see it in the theaters (as the mother of a toddler, I don't actually see much in the theaters), and I wasn't sure what it would be like to watch it. I finally watched it just recently on my iPad on a flight home from a conference, and I am so glad I did. It is incredibly well done- visually stunning, the cast star-studded, and the music as powerful as ever. What struck me more than anything, though, on this viewing of the story was how much theology there was! Perhaps because now I am one who practices theology I notice it more, but I hadn't realized how much powerful theology there was in that story, all the important stuff: sin, prejudice, grace, forgiveness, the importance of standing with the poor/marginalized, the possibility of resurrection, and the beautiful truth that love has the last word. That Victor Hugo really knew his stuff. I have read the book, even in its full brick sized unabridged version, but the profound truths can get lost in Hugo's love of back story and detail. The gift of the musical, particularly in its most recent incarnation with faces and voices we know and love, is that in stirring melodies and eloquent verses it proclaims the truths we need to hear.
God is good.
Love is real.
Forgiveness and redemption are possible.
And that last word that is so important for us to remember: "To love another person is to see the face of God."
Amen.
---
Molly Field James is an Episcopal priest in the Diocese of Connecticut. She serves as Secretary of the Diocese and as the Dean of Formation for the Diocese. She also serves as an adjunct faculty member at Hartford Seminary and St. Joseph's College. Her husband, Reade, is a mechanical engineer, and their daughter Katherine was born in October of 2010. In addition to ministry and education, Molly loves cooking, reading, films, and spending time in the splendors of God's creation.
---
Image by:
redwolfoz
Used with
permission
https://youngclergywomen.org/wp-content/uploads/sites/3/2017/05/YCWILogo_Vert_Black-300x229.png
0
0
Molly Field James
https://youngclergywomen.org/wp-content/uploads/sites/3/2017/05/YCWILogo_Vert_Black-300x229.png
Molly Field James
2013-06-04 04:00:12
2018-11-13 11:45:30
Triumph