---
Post Author: YCWI
---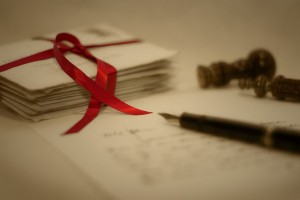 Although this is a week after Valentine's Day, it is never too late to give our partners some love – especially with everything they put up with being in relationships with us.
Being partnered with a Young Clergy Woman can be hard at times. People in our congregations sometimes say mean/annoying/inappropriate things to our spouses/partners like:
"It is nice of you let your wife work and to not cook your dinner."
"I'm glad one of you cooks."
"It's so great that your husband babysits for you." (For the record: Dads parent, just like Moms.  Babysitters are different from parents.)
"What gifts for ministry do you have?"
"So I hear you got a new job. Your wife is going to need to be looking for one too if she keeps letting those kids ruin the church."
Sometimes they say things that make our non-clergy partners not want to come back to church like:
"If you hurt her, I will hunt you down and beat you, and it won't be pretty."
"You need to get control over your child. People are leaving this parish because of him!"
When you are a clergy couple, it seems that sometimes people can't get over two people who are married being separated on Sunday mornings, or having different calls to ministry:
"So when are you going to join the "true" church?"
"Your husband should be a preacher! He sounds like a preacher!" (This YCW told us that this spouse is a seminary professor whose call is to teach. The blissfully ignorant people who say this all the time don't understand that this compliment subtly degrades both his call to teach and the YCW's call to preach.)
"Why doesn't your husband come to church?"
Things can be even harder when you're both Young Clergy Women. Recently, a parishioner asked a Young Clergy Women couple, "Which one is the guy?" In another church, a YCW shared that she had experienced "instances at one parish where they refused to use 'she' or 'her' even though [my partner] is a woman…and I had been very out about our relationship." At a different parish, that same YCW's partner heard biased and bigoted comments "about raising her biological son who is biracial" – comments like, "I don't think it's right you raising a black boy, you guys being white and all."
Sometimes – thankfully – our congregations are wonderful and gracious to our partners. They offer to take them out to lunch as friends; they affirm their gifts for lay ministry in the congregation; they complement their singing of hymns; they compliment our children and profess love for our entire family. There are congregations that say to our partners, "We love our Pastor, but it is also a blessing to have you here." Sometimes, they even love our partner's cooking and ask them to bring specific dishes to potlucks. Congregations remark on how much they enjoy our partners at Bible and book studies; and sometimes they even acknowledge our partner's busy schedules and are grateful for the time spent with them.
Many Young Clergy Women love their spouses and partners. So, in honor of Valentine's Day/Month, and with thanks for all of the ways they brave all the terrible things they go through for us, we present our love letters:
"Your love makes me a better human being, wife, mother and pastor. Thank you for all you do to keep our family running. I couldn't do this ministry thing without you by my side."
"Thank you for always being there to give our son extra love and attention when I am away working. Thank you, too, for always being there to listen to my pastoral heartaches and trials. I am amazed and blessed by your unwavering kindness, your gracious spirit and your gentleness."
"Thank you for reminding me I am a good priest and truly called to this vocation…. Thank you for telling me it's truly the ONE thing you believe I should do even when it can be hell on our marriage…because the institution makes me feel so unsure."
"Thank you so much for being a rock-solid, supportive presence as I have journeyed this road of ministry. We've been in this together since the beginning and I couldn't do it without your love, support, and prayers. We make a great team and I thank God every day for your love."
"Thank you for cooking me dinner on those nights when I am too tired to do it. I couldn't do this job as well without your advice, care, encouragement and support!"
"I couldn't do this without you and your support for me and my ministry. You are a wonderful husband, father, and friend. You are truly my greatest blessing."
"Thank you for trusting my instincts that this church is the right place for us, even when things are hard."
"I am overwhelmed every day by how much you love me just for being me – the priest, the liberal, the feminist, the rational intellectual, the introvert, the woman who hates to cook and clean, the non-traditional who sort of still loves tradition. Thank you for being the most supportive partner a clergywoman could ever ask for."
"I am a better person and a better pastor when I'm with you. Thank you for breaking the accepted gender rules with me and for the patience, wisdom, passion, and support."
"Your even temper and patience helps me become a better, less judgmental person. Thank you for always supporting my calling, even when it leaves open lots of the Great Unknown."
"Thank you for not punching that one layperson that one time. Thanks for cooking, cleaning, and back massages. And thanks for challenging me to be more gracious, compassionate, and patient towards myself and others."
"I thank God each day that I have been blessed to travel with you on this journey. In the past years I have witnessed your transformation from man to husband, from laity to clergy, from us as couple to we three as family. I cannot wait to see what other transformations the Holy Spirit has in store for us. Especially as our first year as priests and parents begins I give thanks to The Lord."
"Thank you for loving me unconditionally and supporting my crazyness in hours, schedule, and activities. I can't imagine being with anyone but you, and can't wait to see what life has in store for us."
---
This article was crowdsourced from true stories of Young Clergy Women.
---
Image by:
Photo 5 Red Ribbon by Julie Edgley
Used with
permission
https://media.myworshiptimes31.com/wp-content/uploads/sites/3/2014/02/29170618/Red-Ribbon-Letters-Feb-2014.jpg
427
640
YCWI
https://youngclergywomen.org/wp-content/uploads/sites/3/2017/05/YCWILogo_Vert_Black-300x229.png
YCWI
2014-02-20 04:00:32
2019-08-19 20:07:52
Well Deserved Love Letters