---
Post Author: Rev. Brenda Lovick
---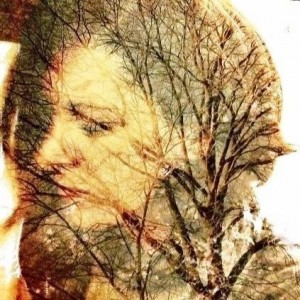 On those days when you thought you've heard it all – that nothing else could faze you – you hear something else.
"Pastor, my wife is cheating on me. I can't believe this is happening after thirty years…"
"Pastor, it can't be stage 4 cancer…"
"Pastor, all of my friends are dead. I want God to take me too…"
"Pastor, my electricity and my water is going to be shut off by the end of the week. There's no way I can pay it and feed my growing family…"
"Pastor, there's been an accident…"
"Pastor, my medical procedure isn't letting me perform in the bedroom as well as I'd like…"
"Pastor, you didn't notice? Of course I was drunk off my ass in worship this morning…"
My prayer life as a pastor used to always feel like an obligation. I had to pray for so-and-so's Uncle Ingvald; there's our congregation's prayer list; the leaders of my church were heading for burnout; there are always starving people all across the globe. What about my family? My call to ministry? I felt like I had to pray for things like these, and on top of an already over-burdened schedule, I oftentimes had trouble thinking, let alone praying.
I am sure that when Jesus said, "For my yoke is heavy, and my burden is light," he hadn't gotten inside my head. I couldn't lie down at night without the burdens that I had heard throughout the week weighing heavily on my mind. Yes, ministry is a big responsibility (the yoke is heavy part), but how on earth can those scenes, rehashing over and over again in my head, be lightened?
I was overwhelmed to the point of anxiety and depression. Ministry in the church was more than I could handle, and it was taking all of my energy so that my young family had none. It didn't take long before I stood up on Sunday morning to begin worship, and my ability to think seemed especially impaired. The words going through my head could not physically come out of my mouth. I stuttered my way through many a service and found myself on the verge of tears many times.
This is when I found a therapist. Not just any therapist; the best therapist I've ever had. (Frankly, that's comparing a lot of therapists.)
She introduced me to a whole new way of thinking about myself, others, and the voices inside of me that help me understand my fears and anxieties. These voices are not necessarily bad, but rather they guide me to understand more about who I am and how I deal with the world around me. This theory is called Internal Family Systems (IFS). I would recommend this form of therapy to anyone who would like more personal understanding in their lives; I would recommend IFS training to anyone who would like to help one's self or others. (I hope I can start the training soon!)
My therapist also opened me to a whole new world of prayer: Mindfulness-based Stress Reduction (MBSR). This is, in one word, meditation. Social science fields are compiling empirical evidence that practicing mindfulness meditation results in reduced stress, improved memory, better focus, and many other benefits.
Meditation, in its purest form, is a Buddhist practice, but it is easily adapted to other faith traditions, especially the Abrahamic traditions. I find that, as a Christian, meditation is helpful for me to empty myself and my mind so that I can focus on God. Maybe I focus on God's call for me; maybe I focus on what someone else needs. Whatever it is, all the burdens that I carry in my mind seem much lighter when I've spent time emptying myself to make room for God to enter in.
This may be no news to you. But it has completely rocked my world.
My partner recently gave me a gift that he made with his own hands: a meditation stool. I hadn't shared with anyone other than my therapist that I had begun meditation. My elated response was, "How did you know?" He just smiled with easy satisfaction.
He could tell that I had begun practicing meditation.
Meditation helped me realize a method for my prayer life that was something I wanted to do, instead of something I felt obligated to do. When I want to do something, I'm much more likely to do it. When I have to do something and I really don't want to, I try to find the most efficient (and probably most superficial) way of doing it.
I no longer lie in bed awake at night with the day's overwhelming, sometimes devastating, events echoing through my head. I no longer fear the stories that my parishioners might tell me about the intricacies of their lives. I no longer struggle to keep up with the vast prayer requests coming from every direction. I know I am a better pastor for it.
All because I learned a new way to pray.
---
Brenda Lovick is a pastor and a newly licensed marriage and family therapist. She serves a family-size congregation in rural Illinois while chasing after kindergarten whines and toddler potties. She is thrilled with her new found clarity from meditation.
---
Image by:
DeeAshley
Used with
permission
https://youngclergywomen.org/wp-content/uploads/sites/3/2017/05/YCWILogo_Vert_Black-300x229.png
0
0
Rev. Brenda Lovick
https://youngclergywomen.org/wp-content/uploads/sites/3/2017/05/YCWILogo_Vert_Black-300x229.png
Rev. Brenda Lovick
2014-06-12 04:00:29
2014-06-12 04:00:29
A New Way to Pray