---
Post Author: Sarah Kinney Gaventa
---
Ah, hair. Who knew the collection of threads growing out of our heads could be the source of such contemplation and consternation! Nearly every young clergy woman I know has had at least several conversations with herself and others about what her hair means both to her and her congregation. Here are a few of the dilemmas:
Long or Short?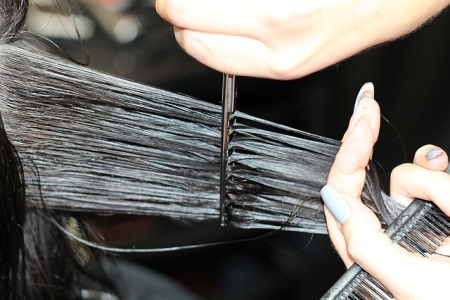 A woman's long hair may or may not be her crowning glory, but it is certainly an object of interest. Long hair is associated with youth, with femininity, with fertility. One YCW (young clergy woman) in Maryland with long, straight hair has been asked by a parishioner, "When are you going to get a grown up haircut?" For her, long hair is an expression of who she is, which is a young woman. Should she adopt a shorter haircut because it would give her a more "adult" appearance? Would she, should she be respected more with a bob or Hillary Clinton 'do?'
Another YCW has unusually long hair, but never wears it down when working. For her, long hair gives her something that is purely her own. She writes, "Having long hair is kind of a private thing. It has become something that is mine, and something that I can reveal only to those I want to. It's one part of my life that is still my own. I like how, when I do take my hair down, it reveals this whole other side of me. Maybe it's a projected or wished-for mystique." For this YCW, having two hairstyles helps her separate her personal and professional life. When so much is demanded of a clergyperson, hair can help root us in our own identity, as a symbol of who we are as a person, not just as a minister.
The Frump Factor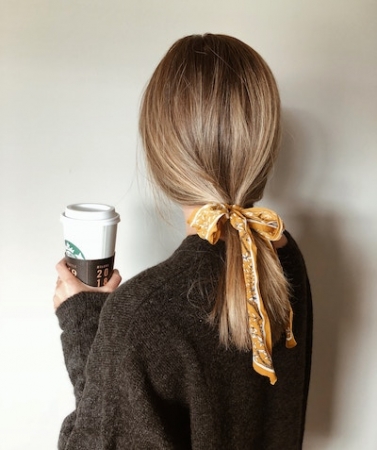 I grew my own hair long for my wedding, and often pulled it back for work, into what I thought was a sleek ponytail. Last summer, one of my favorite parishioners, a woman only a few years older than I am, said completely sincerely, "You know what I like about you? Your hair isn't perfect." I laughed, went to the bathroom to look in a mirror, and sure enough, my "sleek ponytail" was complemented by a crown of wispy frizz outlining my face. Soon thereafter, I had my hairdresser cut my hair into a graduated bob. My hair may never be perfect, but it certainly doesn't have to look frumpy.
Most YCWs I know consciously fight against the frump factor. The clerical life lends itself to a certain harried sloppiness. Most clergywomen dress modestly, as befits their position, and many wear clerical shirts, limiting their fashion choices. However, in order to save themselves from the slow descent into wearing aubergine jumpers and holiday themed sweaters, many YCWs try to wear well-fitting clothes, eye catching shoes, and a chic haircut.
This anti-frump fight may be about vanity, but it is also about identity, I think. Part of being a young woman in America in 2008 is to be confronted with fashion magazines, a glut of J. Crew catalogs in your mailbox, and the ever-present makeover shows on Oprah and TLC. (I've been known to lose an entire evening held captive by "What Not to Wear".) The idea of expressing yourself through your clothing, hair and makeup is as ingrained in us as needlepoint techniques were ingrained in our great-grandmothers. Knowing how to flatiron hair successfully has replaced knowing how to iron a shirt as a mark of adult femininity.
On the other hand, as ministers we are called to represent Christ to others, which involves some degree of letting go of our own image (and perhaps our flatirons) in order to be a window to the Kingdom of God around us. Whether we like it or not, we are the public face of the Church.
The Public Face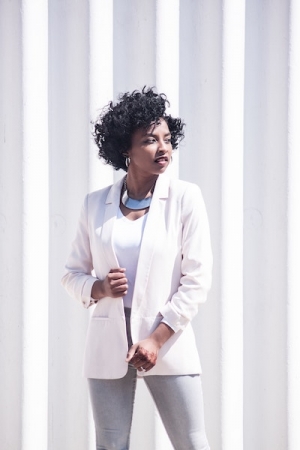 While our parishioners do not own our hair, they are affected by it. And thus our final hair dilemma is born. When do those we serve get a vote on how we wear our hair? Sometimes appropriate boundaries are firmly crossed.
A YCW shares this story: The funniest/scariest story I have about preaching and hair took place in a
very small, rural congregation that must have worked up quite a bit of courage to invite me in the first place. I had not yet learned about hairspray and bobby pins for unruly bangs. I did know not to fidget with them, though, and they were slightly longer than they should have been. So, mea culpa. There. I've said it. BUT this does not justify the 50-year-old man who, instead of shaking my hand in the germiest ritual of pastoral life, the end of service receiving line, reached up and TUCKED MY HAIR BEHIND MY EAR FOR ME saying, 'There. Isn't that better?' I wasn't sure whether to feel like a five-year-old or a trollop."
Thankfully, sometimes our parishioners are able to articulate how our haircuts affect their ability to hear the word of God through us, rather than repositioning our hair themselves. Being either stupid or
incredibly narcissistic, I got my own hair cut into the aforementioned bob the day our parish left for our parish weekend at a local retreat center. I spent two days basking in the glow of parishioners' compliments, as my husband rolled his eyes.
The first Sunday I preached with the haircut, though, a handful of parishioners complained that my hair fell in my eyes and distracted them. Some offered helpful suggestions like, "You need a hair clip!" While at first I was irritated that they would offend my glorious new haircut, after I caught myself brushing my hair out of my eyes for the third time one sermon, I thought perhaps they were onto something. Now, I keep a headband in the vesting room and I try to remember to put it on immediately before preaching.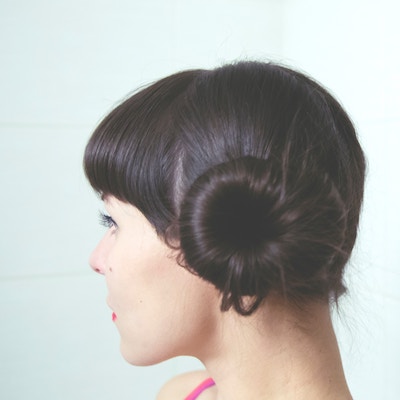 Making adjustments to adapt to our congregations' needs can be done with resentment or with a sense of fun. The niece of a YCW may have the answer to this dilemma of balancing our congregation's needs with our own. This YCW in New England writes, "My oldest niece played with my Clergy Barbie doll all week. It was hilarious, because she kept doing all these little plays about worship. She went out to Old Navy and came home with these tiny barrettes for Clergy Barbie. Someone made a comment about getting her (Barbie's) hair out of her eyes to preach, and Stephanie said, "These are NOT to get her hair out of her eyes. These are Jesus bling barrettes."
For me, this image of Jesus bling barrettes captures both the fundamental silliness of this whole conversation about hair, and also the joy of serving God as young women in the 21st century. We have the luxury of being allowed to participate in ordained ministry and the luxury of worrying about our hair. We have the freedom to do work only men were allowed to do for many years, while still wrestling with a fundamental feminine issue. We have the gift of working out what it means to be serve Christ, while being fully ourselves. What joy. What freedom. What a gift.
---
The Rev. Sarah Kinney Gaventa is the Associate Rector at Emmanuel Episcopal Church in Greenwood, Virginia. She continues to enjoy her new haircut, but is distressed by the seeming multiplication of grey hairs that is occurring in it.
---
Image by:
Jo_Johnson, lexie janney, Milada Vigerova, Hust Wilson
Used with
permission
https://media.myworshiptimes31.com/wp-content/uploads/sites/3/2008/02/29165022/hair-cut-divine-details-feb-2008.jpg
426
640
Sarah Kinney Gaventa
https://youngclergywomen.org/wp-content/uploads/sites/3/2017/05/YCWILogo_Vert_Black-300x229.png
Sarah Kinney Gaventa
2008-02-07 02:16:00
2019-08-22 15:39:42
Whose Hair Is It, Anyway?