---
Post Author: Dominique C. Atchison
---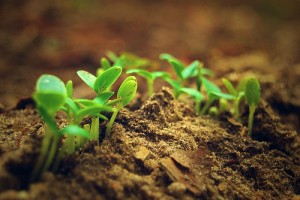 I am someone who doesn't neatly fit into the many stereotypical boxes provided for me. Because of this I often find myself in the position of navigating the assumptions of others. But I absolutely cannot stand the idea of constantly qualifying and justifying in anticipation of outside assumptions: "I'm a pastor but I'm not one of those pastors." "I'm Christian but I'm not one of those Christians." "I'm a black Christian but I'm not one of those black Christians." I strive to be a person who can live in the truth of all I am and not let the fear of others' assumptions rule my life.
As a straight identified, African American Christian clergy woman, one of the assumptions that I often deal with is that I am homophobic. The assumption is that all African American Christians use the Bible to justify hatred for the LGBT community. And over the past 10 years or so, the news media hasn't helped when it comes to this topic. During the 2004 elections sexual orientation was used as a wedge issue. And again this year, President Obama "came out" in favor of same gender marriage. During both election seasons, news outlets like CNN made it seems as if the handful of African American pastors (who were brought on specifically to say they were against same gender marriage) represented every single American Christian of African descent. The national discourse left no room for African American Christians who were members of the LGBT community or African American Christians who identified as allies.
I am an African American Christian pastor and I have always tried to be an ally to the LGBT community. I was kicked out of my first ordination process because I refused to "agree with Bush's stance on Gay marriage." My passion about this issue may have something to do with the fact that "some of my best friends are Gay". But this isn't the only reason why I decided to break from the stereotypical pack and risk my reputation and ordination. The truth is I simply don't believe homophobia and transphobia are Christian or African American values. I believe many people of many races have misinterpreted and twisted scripture to justify, even worship, their conflation of tradition, fear, internalized homophobia and misogyny.  I believe God loves all of God's creation. And no matter what some people "don't like" or what others are afraid of, there is no such thing as outside of God's love and protection.
So, what the heck does that have to do with being a Single Rev.?
Good question. Recently I was having a conversation with a guy I was interested in dating. And as he asked me questions about my life, I found myself trying really hard to avoid the topic of my particular ministerial journey. But after several questions and follow up questions, I felt I had no choice but to tell him the whole story about being kicked out of the ordination process and eventually leaving the church where I was raised. I had to tell him that all of this was because I stood up for the LGBT community and marriage equality during my catechism class. After I told him, I could see his body tense up. And the conversation got awkward. I assumed that his awkwardness was because he now thought that I wasn't straight. I felt the slightly ridiculous urge to say, "BUT I LIKE DUDES!" But I didn't because of the self-enforced rule I mentioned above.I didn't want to be the sort of straight person who hides the fact that they're an ally out of fear someone may think that they're gay.  I also didn't want to be the sort of ally who has to proudly begin and end every LGBT affirming statement with "and I'm straight!" "I'm an ally but I'm not one of those allies." "I'm straight but I'm not that kind of straight." "I'm a black preacher but I'm not one of those black preachers."
I left the conversation and immediately went into a very neurotic shame cycle. I was ashamed that I didn't want to tell this guy the story about my failed ordination attempt. I was ashamed that I felt the need to tell him "…but I'm not gay," after telling the story. And I was ashamed that I hadn't found an effective way to flirt and be an ally at the same time. I felt like in this one conversation I had somehow managed to fail both the LGBT community and myself.
The reality is, in spite of my own neurotic tendency to over think everything, I hadn't failed anyone.  That conversation ended somewhat awkwardly. But we did say that we would continue to have more conversations on the topic. That hasn't happened yet. I am not dating him and I don't think we'll find him marching as an ally at Pride. But the further I move away from that immediate moment, the more I realized that I may have planted a seed. Who knows, I may have planted a seed for this guy to make it so that I will no longer have to write for The Single Rev's Guide to Life. (That's a joke. But we can hope, right?) But maybe more importantly, he may have walked away with a renewed understanding of what it meant to be black and Christian. And even in my moment of reluctance, I think seeds were planted for further conversation, a change in perspective and better understanding.
Editor's Note: Leading up to the election, Fidelia's Sisters will publish articles written with a political flair. We will consider what it means to be political, to be clergy and to be young women.
Photo by Fang Guo,http://www.flickr.com/photos/[email protected]/2816425342/, October 7, 2012. Used by Creative Commons License.
---
https://media.myworshiptimes31.com/wp-content/uploads/sites/3/2012/10/29170957/Planting-Seeds.jpg
334
500
Dominique C. Atchison
https://youngclergywomen.org/wp-content/uploads/sites/3/2017/05/YCWILogo_Vert_Black-300x229.png
Dominique C. Atchison
2012-10-09 04:00:10
2018-11-13 11:46:39
But I'm an Ally…