---
Post Author: Jessica Harren
---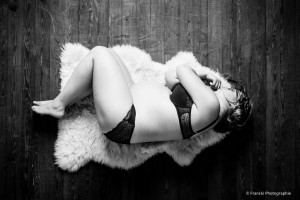 Editor's Note:  This may be difficult to read if you have pain around not being able to have a child or to breastfeed.
Holy Week is a powerful time.  It is a time to tell a powerful story.  It is a time to tell stories of death turning to life. My body has often felt like a place of death.  It seems like every few years it finds another new way to let me down, put me in the hospital, delay my life, or torture me.
 In eighth grade, when I was thirteen years old, I developed before many of my classmates.  I experienced significant sexual harassment.  Boys would shove me up against lockers, or would "accidentally" bump into me to touch my chest. Classmates of all genders would snap my bra strap.  Girls would whisper and snicker in the bathroom about how I must have been padding or stuffing my bra. I hated my breasts, because they were a source of torture and emotional death for me. And so I hated my body.
Eighth grade was also a year when I spent significant time on crutches because of severe tendonitis in my ankles.  I had to give up almost everything I was good at or enjoyed.  Because of the harassment and the physical pain involved in walking, I became clinically depressed. And so I hated my body.  
 The ways that my body let me down and caused pain continued for years.  In my first year of seminary, at age twenty-four, I was diagnosed with fibromyalgia.  Five years later, after a five-month leave of absence from my pastoral internship and a hospitalization, I was diagnosed with gastroparesis, a rare stomach condition that causes slowing of the digestive system. Then it took my husband and me three years, including six months of fertility treatments, to get pregnant.  Again and again, my body let me down. And so I hated my body.
 During my pregnancy, I lived with hyperemesis gravidarum, a pregnancy complication that brings severe nausea, vomiting, and dehydration, for which I was hospitalized twice. My body was torturing me. And so I hated my body.
 Hating my body wasn't helpful.  It felt like death – sometimes like something close to physical death, and other times like emotional or spiritual death. There were years when I never expected to know anything other than hatred for my body. I believe that God can take anything that feels like death and transform it.
 And then I gave birth to my son.  And then I nursed him past the age of two.  And then I found that the death-dealing hatred I had known had turned into respect, and sometimes even love for my broken body.
 I never expected to find joy in my body.  I never expected to understand that death can turn into life because I was able to nurse my child.  And yet I do. My body could grow an entire human being!  My body could feed and nourish that human being for the first two years of his life!  I am beginning not to hate my body, but to respect and even appreciate it.  The movement from hating my body to finding ways to love my whole being is my story of death into life.  My body still causes significant pain and exhaustion. But, those things rarely lead to true hate now, because I also have things I like about my body.  This body, I tell myself, grew a human and fed him – created him, nourished him.
 God can and does bring new life.  God can bring new life to our bodies, even if they are painful, broken, exhausted, hated.  The story that we tell in church this week is a story of death and life.  It is a story of joy coming in the midst of the pain. It is a story where Jesus hurts, and dies, but rises again.
 I wonder if Jesus felt like his body let him down on the cross, or when he was being tortured.  I wonder if he hated his body because of the pain that was being inflicted on it.  Is it possible that Jesus understands my physical torture because of the torture he endured in his last days?  His torture even led to physical death.
 And he was able to overcome that death.  On Easter, we celebrate that Jesus created new life in the midst of the painful death of his body, and so I find hope for the life of my body, too. Because of Jesus' Resurrection, because Jesus brought new life through the physical dying and rising of his body, I am able to know life in my body, too: Life that gets me through the painful days;  Life that gives me the freedom not to hate my body – because it can do amazing things;  Life that even allows me to love my body for what it can do and not only to hate it for what it can't do.
 Even though this life doesn't come as perfection, Jesus still offers it to me imperfectly now, and perfectly in the future.  If Jesus can take my breasts, my instruments of such pain and torture, and use them to nourish and grow new life in the world – what other kinds of new life do I have to look forward to?   Jesus can bring new life into anything, even my breasts.  Even my painful and broken body.
 I did not think that this would happen to me.  I did not think it possible that I would know such transformation in this lifetime.  I thought that I might stay inside my pain forever.  And so I hated my body.  And now I don't because I know that Jesus can transform anything.
Photo Credit: "Pregnant Woman" by Franck Nieto, https://flic.kr/p/iWmAQX, April 12, 2014, Used by Creative Commons Licence. Copyright by Franck Nieto.  
---
https://media.myworshiptimes31.com/wp-content/uploads/sites/3/2014/04/29170554/Pregnant-Woman.jpg
683
1024
Jessica Harren
https://youngclergywomen.org/wp-content/uploads/sites/3/2017/05/YCWILogo_Vert_Black-300x229.png
Jessica Harren
2014-04-17 04:00:55
2019-08-19 19:54:44
From Death to Life