---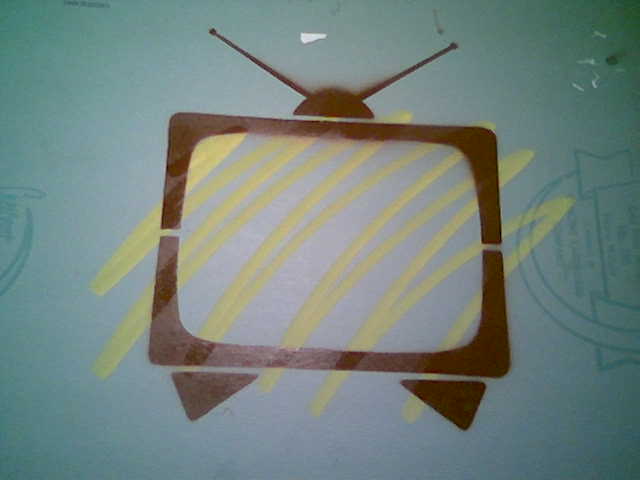 It really is a shock that there aren't more TV shows about clergy. Doctors, lawyers, police, firefighters, college students…honestly, they have nothing on the wonderful strangeness of our careers. In what other profession can one day encompass breakfast with a group of teenagers, an office crisis situation around the location of a set of church keys, a bittersweet visit with a dying 97 year old, a session of coloring with the 2 preschoolers whose parents are late to pick them up, adjudicating an argument between two people over carpet color in the fellowship hall, and maybe, if you're really blessed, 15 minutes of prayer?  And that's just the day at work…add in family or a social life, and you've got several seasons of wonderful material!
Clergy people are always on the lookout for portrayals of our profession, partly to be reminded the world knows we exist, partly to see ourselves, and, usually, for the fun of critiquing the accuracy of the portrayal. Sometimes, we cringe and hope our church people don't watch these shows and get the wrong idea. Sometimes we wish we could force them to watch so they would understand what we really do. And sometimes, we aspire to be like the clergy we see on TV, even if we know it's impossible to hope for.
Here, from a recent online conversation about TV shows between young clergy women, are some broad categories of TV shows that attempt (or, don't even attempt!) to portray clergy. Happy watching!
Shows Where Clergy Are Conspicuously Absent
Several hospital shows seem completely oblivious to the existence of chaplains. ER didn't have a chaplain character until the bitter end. And several of us note that Grey's Anatomy often leaves us wondering why someone doesn't call the chaplain.
Six Feet Under, though, is particularly at fault. Clergy spend a lot of time in funeral homes. They barely play a role in that show (except for a brief appearance by a young, female Rabbi).
Shows That Don't Quite Get It (Or Maybe Get It a Little Too Much)
The classic TV show about clergy that completely misses most realities of church life is Seventh Heaven.  Among other errors, I can confirm, as a the daughter of a pastor myself, that working as your Dad's associate pastor is about the unlikeliest thing (unless we're talking about a mega church).
The Book of Daniel didn't make it through one season, and was controversial for all risky moral issues and twisty relationships it portrayed. Maybe it was exactly what people don't want to believe about clergy. And sometimes, satire is so funny that it's true.
Many of us knew a guy in seminary who was just a little bit too much like the Rev. Casey Peerson, Mindy's love interest on The Mindy Project.
And on those days when you just need to laugh? Father Ted  is pure humor. Inappropriate, and nearly always the complete opposite of any clergyperson you'd hope to encounter, but exactly what's needed when you need something ridiculous after a long Sunday.
True to Life Pastoring
Two recent series from the UK do an incredible job of portraying ministry. Both are so real that I know of people who have stopped watching because it cuts too close to real life. Rev. was two brilliant seasons portraying the life of the priest at a struggling urban church, the Rev. Adam Smallbone. It is honest, funny, sad, and human. If you've been a pastoring for awhile, you know that even the scenes that might seem bizarre could probably happen. And Adam is by no means perfect, but he's a good guy.
Call the Midwife was tender in its portrayal of a clergyman as he courted one of the young midwives. But the real honesty about ministry in the show comes from the wisdom of the older nuns and the hands-on ministry that the nuns and the young midwives do with mothers and families in their neighborhood. I wonder, as well, if it resonates with clergy because it portrays a group of people residing together and then going out to do ministry: when we are off on our own, scattered about in parishes, we often miss the camaraderie of seminary.
Clergy We Aspire to Be
It's only one episode of The West Wing, but when President Jed Bartlett brings in his former priest to help him reason through the ethics of a decision, it provides a glimpse into some of the hardest and yet most rewarding moments of ministry: helping people work through God's call on their lives. And this priest does an incredible job of it.
Firefly gives a futuristic possibility for clergy (giving us hope that we will continue to have calls in the future, perhaps to steam-punk-esque space ships!). The character Shepherd Book is a good person, but with a hint of mystery to make it interesting.
But, for most clergy women, there is no TV clergyperson we would rather be than the Rev. Geraldine Grainger on The Vicar of Dibley. She is funny, and smart, and pastoral. And she is confident in her role as pastor, through success and failure.
There's Hope for Romance
This category is especially dear to many young clergywomen, and not just single ones. Shows that portray clergypeople as desirable partners are a reminder that we are very real, looking for companions just like everyone else. The sweet romance between a priest and a midwife in Call the Midwife isn't that contemporary, but it's adorable. The Mindy Project portrays a much more contemporary Rev. Love-Interest, imperfect a pastor as he may be.
But then there are the shows that have clergywomen as the object of someone's affections. Lucinda, in The Goodwin Games; the chaplain Julia, in ER (who is pursued by John Stamos!); and, of course, The Vicar of Dibley, who marries Harry (in spite of her parish's predictable accidental attempts to derail the wedding).
---
Image by:
*USB*
Used with
permission
https://media.myworshiptimes31.com/wp-content/uploads/sites/3/2014/10/29170437/81766440_ee1bf84b5e_o.jpg
480
640
molly_field_james
https://youngclergywomen.org/wp-content/uploads/sites/3/2017/05/YCWILogo_Vert_Black-300x229.png
molly_field_james
2014-10-01 04:00:03
2018-11-13 11:41:10
Episodes of Holiness: Clergy on TV