---
Post Author: Caroline Lawson Dean
---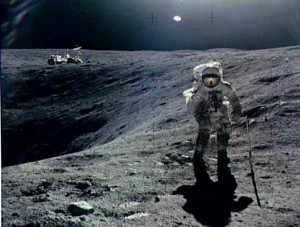 "You look so grown up!"
On a chilly Sunday morning, I dashed down the stairs from my office, heading towards the sanctuary and I ran into a grandfather who was visiting our church for the first time.  I had been visiting with this man's family for the past few months as their daughter's/granddaughter's health declined from a chronic illness.  I prayed with them, cried with them, and struggled with them through this process.  And I would eventually preside over the Memorial Service for this young woman.  But several of the family members had never been to our church nor seen me in my "priestly garb" before this chilly Sunday morning. And so I ran down the stairs sporting my robe & stole and the grandfather shouted after me, "You look so grown up!"
And then there are the hospital parking garage attendants.  Recently I have been bopping in and out of hospitals with greater authority (from my CPE days).  And on several occasions I have forgotten my clergy ID.  And in our local hospital parking garage, I have to pull up to the booth and show the attendant my ticket, on which I have scrawled "Reverend So and So" (that's me) and the name and location of our church.  And since I am a bona fide clergy person, I get to park in the garage for free.  And so on one particular parking garage booth visit, I roll down my window, jingle the cross necklace prominently displayed (the only outward sign of my vocation), and I hand the gentleman my parking garage ticket with a smile.  I am used to the signs of confusion but generally they let me out for free without too much fuss.  But on this occasion, the gentleman asked for my ID, which I could not provide.  And he proceeded to stare at me inquisitively, as if to say, "there is no way in hell that you are a clergy person."  I answer his gaze with ramblings about how I have indeed been ordained for years now and that I work at a church just down the street.  And he repeats that he has to "see an ID."  And I simply shrug and apologize for forgetting it.  And finally, after another drawn out stare and awkward pause, he lets me go.  As I drive away, I laugh to myself and vow to find that clergy ID and stuff it in my glove compartment when I get home.
Maybe it's because I am ministering in an area full of Catholics and Ex-Catholics, which only heightens the stereotype that "priests" are always old men.  (I also find it very amusing and weirdly affirming when people call me a "priest," not knowing the protestant equivalent).  Maybe it's because I don't pretend to be "holier than thou" or above the fray.  But sometimes, in this vocation, I feel like an astronaut on the moon—like no one has inhabited this space before me.  This is surely one giant leap for "Young Looking Lady Ministers" everywhere.  Yes, we are young and we even preside over tragic memorial services!  Yes, we are young clergy and we park in hospital garages for free!  Imagine that!  And then I remember with a sense of relief and sobriety, that yes, I may be a fascinating phenomenon to some, but at least "I am not the only one!"  (Shameless plug for http://youngclergywomen.org/)
So when you get weird stares and/or patronizing comments about your age, may you be empowered to respond with grace and tact.  And when all else fails, may you have the foresight to remember your clergy ID.
---
Caroline Lawson Dean is an Associate Pastor at Christ Church, a UCC/ABC congregation in Summit, New Jersey.  Caroline enjoys hanging out with her husband, Brantley, and her lab mix, Tex.  She wears a cross necklace that her grandmother gave her at her ordination service.  Caroline has never walked on the moon and finds it quite terrifying to think about doing so.
---
Image by:
Used With Permission
Used with
permission
https://media.myworshiptimes31.com/wp-content/uploads/sites/3/2012/08/29171015/first-man-on-moon-walking-on-the-moon.jpg
726
959
Caroline Lawson Dean
https://youngclergywomen.org/wp-content/uploads/sites/3/2017/05/YCWILogo_Vert_Black-300x229.png
Caroline Lawson Dean
2012-08-09 04:00:38
2016-02-17 16:04:13
One Giant Leap