---
Post Author: Rev. Alexis D. Vina
The Gospel According to Rev. Lexi D. Vina are fictional tales based on the real lives of young clergy women, weaving in the wisdom of our favorite authors.
---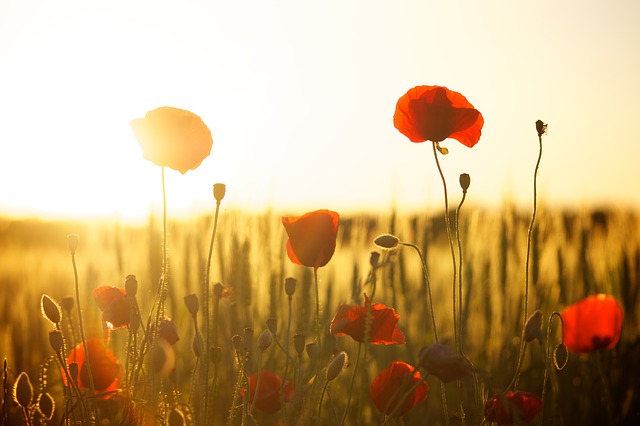 The God of the Wilderness calls to me during the summer. She is a beckoning God. She wants me to abandon all responsibility to praise her radiant glory. She is determined to spoil me with a golden glow and abundant warmth. Alas, she can only distract me from my office window. She is still calling – but so is the blinking light of the church phone.
A message beckons to me from my voicemail, insisting that I ignore the God of the Wilderness that it seems every church member has rushed to worship. As June approached, the members of this small congregation carefully informed me that they would look forward to seeing me in September. They would miss their church, but their [insert summer retreat] awaited them. And so, I wondered, who could have left me a voicemail? If the whole church family has disappeared to worship the Son of Righteousness, who could be calling?
"Hi Rev. Vina. This is Arnold from Shepherds' Funeral Home. We just spoke with the son of Penelope Jordan, who died peacefully at home on Thursday …"
Why is it always the funeral home that ruins a summery day filled with notions of studying the Gospel on the beach? Why do I even bother with this daydreaming when I know that I was called into this strange service?
"… Penelope's son said that she had been a member of your church and wondered if you would be available to do the funeral next week. Please call me at your earliest convenience. Thanks."
While jotting down the name of this beloved saint of the church who I had known to be active in the newly formed ministry for senior citizens, I wondered if I could still go the beach – with my Bible in tow. Before I could entertain this sin any further, the phone rang. It was the funeral home. The funeral home called again to remind me that this is my work. This is my gift. This is my calling.
I did what I was supposed to do. I did what I was called to do. I made arrangements to celebrate the life of this church member, even though I still wondered about writing her service in the comfort of my beach chair.
In Corinth, where the temptations of the Son of Righteousness are abundant and the church is sticky with humidity, I can't help but thinking about escaping to praise that God of the Wilderness and Shore. I want to be part of her wonder. I want to be part of her love. Instead, I pour myself a cool cup of iced coffee and listen to those stories that don't go away because the sun is shining brighter and the days are longer. Even with lower worship attendance, I am here. Even when the sun is shining on a Tuesday afternoon, I am here – or maybe I am walking with a church member on the beach talking about how glorious God's creation is. This is what I remind myself during those summer days when I am so easily distracted. And as God once said, it is good.
---
The Rev. Alexis Daphne Vina is a 30-year-old recently divorced woman serving God in a suburban context. Having recently been called to Corinth, Lexi navigates through the joys and frustrations of ordained young woman.
Some of her stories are based in reality with lots of flair – but most of Lexi's stories are our stories as she tells the stories of various authors doing what God has called us to do.
---
Image by:
danigeza
Used with
permission
https://media.myworshiptimes31.com/wp-content/uploads/sites/3/2008/07/29165204/poppies-sun-warm-field.jpg
426
640
Rev. Alexis D. Vina
https://youngclergywomen.org/wp-content/uploads/sites/3/2017/05/YCWILogo_Vert_Black-300x229.png
Rev. Alexis D. Vina
2008-07-01 14:44:31
2019-04-07 18:21:16
Summer Time in Corinth