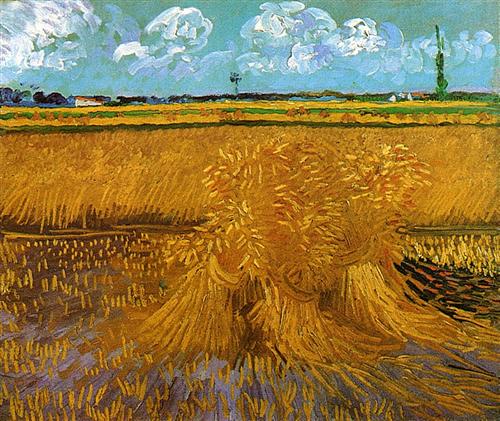 It was late July, and I was enjoying the school holiday break from my usual School Chaplaincy activities. Over those two weeks I had periodically glanced at the readings set for our staff commencement service on the first day back, at which I was to preach, but I was lost for ideas and put off the sermon writing a little longer. Then, just days before our return to school, MH17 fell victim to a missile attack and crashed over Ukraine. This suddenly drew greater attention to the once localised conflict between Ukraine and Russia, at the same time as tensions in Gaza began to escalate. It is perhaps no surprise then that when I finally went back to writing my sermon what stood out immediately in the readings were themes of woefulness, disaster and sorrow; of war and conflict; and of tyrants lording it over their people. I could not overlook these because, sadly, recent news had reminded me that they remain as much a part of our human life today as they ever have. We do not live in a kind of utopian wonderland – ours is a world often broken and suffering.
After what seemed like two weeks of procrastination, recent world events became the catalyst for a sermon that tackled some very big issues – evil, suffering, doubt, the presence and nature of God, and the basis for Christian hope. I could have written my sermon weeks earlier, but I doubt very much it would have addressed any of these topics, and I doubt it would have led to the meaningful conversations I have had since then with various colleagues.
First, I named the realities that were going on around us. Putting aside our individual viewpoints on current issues, we will surely agree that the state of our world at the moment is concerning to say the least. Our nightly news is filled with images of wars, protests, and uprisings. We see natural disasters and human disasters side by side. We see images that cannot be described as anything other than evil, and we see the subsequent pain and suffering endured by those directly affected. We see innocent people caught in the crossfire as they go about their daily lives. There is much to be concerned about when we really stop to look at the world we live in, even despite the relative peace and comfort that many of us enjoy. All of these grim realities I named so that we could hold them and wrestle with them together.
My intention was not to be pessimistic though, and so I interspersed these reflections with clear messages of hope. I explained that one of the gifts the Christian scriptures offer to us is the reflection on God's loving and restorative presence within the world. As we read through the musings of various people from different times and places, we hear one very clear message – a message of hope. I treasure the fact that the writers of our biblical texts did not shy away from real human experiences and emotions, yet neither did they lose sight of the hope they had in God's ability to restore even the most broken of lives. They teach us that not one person is beyond the reach of God's love and comfort in times of sorrow, and no matter how low we are brought by our circumstances God is always at work restoring us and our world to newness of life.
I suggested that a part of me wonders if this sounds a bit trite in the wake of recent tragedies. It's not that its untrue, not at all, but it does skim past the raw emotions felt at a time like this. It also rushes over the big questions that many people will be asking today: questions of why and how, and questions of where God is in all of this.
This led into my next point: that it is ok to be asking questions. When we are asking the tough questions we can turn again to the Christian scriptures for comfort, because in those texts we meet many other people who in the wake of their own sorrows asked similar questions to our own. In this way the Bible gives us permission and encouragement to ask those questions that are on our mind, and it even gives us the words when we cannot find them ourselves. Take the Old Testament prophets, for instance. In times of deep sorrow they dared to say aloud the questions that were on their minds as they cried out to God in utter despair. This is good, because until we give voice to our questions we cannot even begin to work through them. When we face difficult times it is perfectly understandable to have doubts and worries, and we need to voice them so that we can start to make sense of things.
Is that where I left things though, with a grim view of the world and a chapel full of colleagues wrestling alone with tough questions? Not at all! I explained that, thankfully, the Bible isn't just filled with our questions. In it we also hear God's responses to our questions: words of love, peace, and hope in every situation. Resurrection will always come, for our broken lives, and indeed our broken world, are always under the care of our God, who is actively working to restore all that is not whole. Things may not go back to how they were, but God will always make things new. God will bring smiles, laughter and joy back to us.
Turn again our fortunes, O Lord:
as the streams return to the dry south.
Those who sow in tears:
shall reap with songs of joy.
They that go out weeping, bearing the seed:
shall come again in gladness,
bringing their sheaves with them. (Ps. 126)
Our world is indeed broken and in pain, but this is not the end. Evil, death and suffering will never have the last say, in this world or the next.
(Photo of Vincent Van Gogh's Wheatfield with Sheaves)
https://youngclergywomen.org/wp-content/uploads/sites/3/2017/05/YCWILogo_Vert_Black-300x229.png
0
0
Lisa Perkins
https://youngclergywomen.org/wp-content/uploads/sites/3/2017/05/YCWILogo_Vert_Black-300x229.png
Lisa Perkins
2014-10-16 04:30:39
2018-11-13 11:41:10
When Procrastinating on the Sermon is Good