---
Post Author: Askie
This Advent, join us for a series of articles that reflect on journeys and travel in our lives. Advent reminds us that we're not quite there yet, that getting from point A to point B is a form of waiting. We hope this series of articles will help you find a few moments for quiet respite in the middle of the busy-ness of church life in December.
---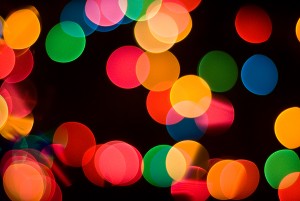 Dear Ask a YCW-
My partner and I live in a different state than our families. Her parents would we really like us to spend Christmas Day with them, but that would mean a six hour drive after a full morning of worship services at my church, and we would still have to drive another four to then see my family. Our kids love all of their grandparents, but I'm getting anxious just thinking about the travel logistics, and it's only the first week of December. How do we keep everyone happy while also maintaining the peaceful, joyous spirit of the season in our own house?
Already Exhausted in the Midwest
Dear Exhausted-
Askie just drank a glass of wine and did some yoga on your behalf. Hopefully it helped make you equally as calm. Take a few deep breaths, and then keep reading…
You have won the lottery. Assuming your partner is also on board, you have the absolute best excuse for avoiding holiday travel: you have to work on Christmas. This is one of the few times when our national obsession with gainful employment and being good workers is in your favor,  providing you with the ultimate get-out-of-travel-free card.
Use it.
Claim the holiday for your immediate family- they are already sharing you during the morning with your congregation, and they deserve to have some relaxed family time around the tree in the afternoon instead of a flurry of packing and driving and gross rest area bathrooms.
There are safety issues to shore up your excuses to the grandparents as well- after a regular Sunday morning, Askie feels like Beyonce at the end of a concert tour stop, and depending on your children's ages, you might not have actually gotten any sleep between the Christmas Eve service, Santa duty, the obscenely early pitter patter of little feet sneaking out of bedrooms to check out the morning's haul, and stumbling back up to the church and trying to open the sanctuary doors with your house keys, so you certainly shouldn't be behind the wheel of a car. Even if you wouldn't be doing the driving, you'd be a cranky co-pilot, and it would be a whole lot of anxiety, annoyance, and grumbling for very little pay off in terms of quality time together with your own parents and parents-in-law. See how easy this is?
Askie thanks the Good Lord often for the blessing of parish ministry, which provides her and her husband an ironclad excuse for never having to travel on Christmas or Easter. Not everyone gets this chance. Revel in it, abuse it shamelessly, and then put your pjs on and nestle in for a hot cup of cocoa and time with your wife and kids. Take 24 hours to be a family, and then hop in the car- or don't. Living 13 hours from the nearest blood relative, Askie has found that there is great value in alternative holiday gathering times. The second week of January is a great time to take a week off and have a leisurely visit with far away family- there won't be as much holiday season pressure so folks will be more relaxed, and if you decide to fly, the airfare is much more reasonable. If your spouse has a more traditional job, it might be a squeeze of vacation time, but it can happen with planning, and is often worth the tradeoff.
Finally, if your folks or hers really won't take no for an answer, invite them to come to you. Holidays can be lonely times for clergy spouses, and it might be nice for her to have family around while you are navigating candlelight services and wrangling camels for the living nativity scene and all the other integral aspects of churchy Christmas life. As hokey as it sounds after the Christmas Industry has gotten through with it- remember the reason for the season.  Christ Our Lord became flesh this day, so that we all might be made new. As clergy women we are entrusted with the awesome task of helping deliver the Good News of his birth with word and song- and it is beautiful and heartbreaking and exhausting.
---
Image by:
George Deputee
Used with
permission
https://youngclergywomen.org/wp-content/uploads/sites/3/2017/05/YCWILogo_Vert_Black-300x229.png
0
0
Askie
https://youngclergywomen.org/wp-content/uploads/sites/3/2017/05/YCWILogo_Vert_Black-300x229.png
Askie
2013-12-05 04:00:27
2018-11-13 11:43:43
Ask a Young Clergy Woman- Holiday Travel Edition