---
Post Author: Diana Hodges-Batzka
---
My resurrection moment came, as I suppose they most often do, unexpectedly and unimagined.
It was early March and we had a beautiful weather one Sunday – a teasing taste of spring at the end of a cold and windy winter.
I did my normal Sunday morning thing – taught a class, led worship, had a meeting. Then, I went home.  Instead of just collapsing, taking a nap, doing chores, or the other things I usually do on a Sunday, I wanted to go outside to enjoy the sunshine. It was too beautiful a day to stay inside. However, I had too much energy to just go and sit or even walk the dog. No, my body was calling me to go for a run. So I did. And as I was running (actually alternating between jogging and walking) I realized that I was experiencing a moment of resurrection.
This thing of going for a run on a sunny day might not seem like resurrection for some people, but for me, it was. Because I had NEVER done this before and NEVER would have ever thought that I would want to do this. It was a new thing – a new moment in my life.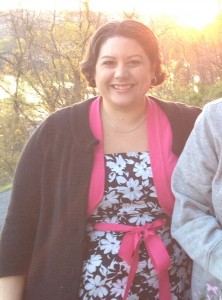 My resurrection began last April on a spiritual retreat. I am blessed to be a part of a group of young clergy from my denomination who gather twice a year for week-long spiritual retreats which feed our spirits and help us develop good spiritual practices early in our ministries.*
We had gathered in Malibu, California in April 2012.  As our accustomed practice, when we arrived on Monday had a check-in circle where we each had a few minutes to share with the group where we currently were in our lives and ministries. Usually we are asked a guiding question. This time we were asked to share what we needed from our week's retreat. To aid us in this task, we are given several broad categories to help choose from including preparation, retreat, friendship, prayer, healing, delight, and blessing.
I went into that time thinking I knew exactly what I needed: I needed preparation to help me lead my congregation through the discerning and transformational process which we starting our journey through last year. And yet, as check-in went on, I began to feel God nudging my spirit to a different word: healing. Specifically, it was a healing from treating my body in damaging and harmful ways by not living a healthy lifestyle and taking care of my body.
Now, I kept resisting this nudging. I told myself:
"Well, I work out a few times a week."
"Well, I try to eat fruits and vegetables."
"Well, I do need to lose a few pounds but I can easily do that."
"Well, I do sometimes eat when I'm upset, but not too often."
 What I felt in my heart and spirit was the reply:
No. Stop fooling yourself. You know what you need to do. You need to stop abusing the body that you have been given by God – the beautiful gift of a body that can move so well and through which you experience the world. You have been called by God to serve as a minister, a sacred calling. And right now, you are not being faithful to that call because of how you are treating your body.
And when I checked-in, I shared that I needed healing and I began my journey of resurrection.
Over the course of that week, I wrestled with this new call on my life from God. And from that time last year, I began a process of eating more healthy food, watching my portions, working out more – which included starting a couch to 5K program which basically helps you alternate between walking and running to build up your stamina.
It has been a long process of transformation. Daily, hourly – choices must be made. Then, there are the times I don't make the best choice and must forgive myself and try again. In the midst of the decisions, there are times where I have to look deep inside myself to see where the habit came from. Hardest of all are the times I have to face parts of myself and my life that I don't want to face. It is a long hard process of transformation.
But then come the moments that shock and amaze me.
Running a mile for the first time EVER in my life.
Wearing a size of clothing that I have never worn as an adult.
Wanting to spend an afternoon in the sunshine running.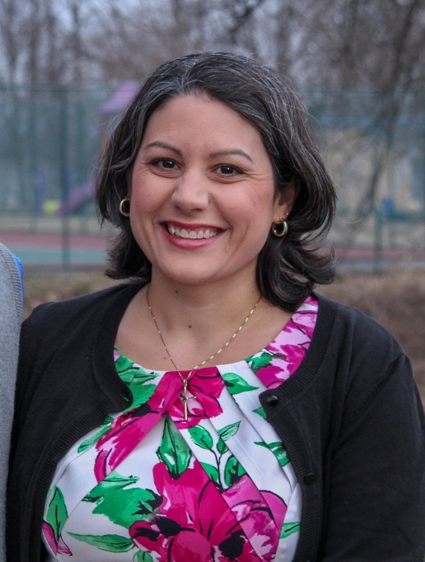 These are moments of transformation. These are moments of new life that I never thought possible. These are the moments where I have experienced resurrection. And through these moments of resurrection, I have felt deep inside the power of God's amazing, constant love, cheering me on, saying "You are a beloved child of God. Thank you for living fully into your call."
In the past year, I feel as if I have embodied resurrection, deep inside of me. In Paul's first letter to the Corinthians he writes, "Listen, I will tell you a mystery! We will not all die, but we will all be changed, in a moment, in the twinkling of an eye . . ." (1 Cor. 15:51 CEB) At times it doesn't feel possible that we can be changed in a moment. At times, it feels as if those things that bind us will always do so.  And yet, resurrection means that change is possible and those things that once bound us can be cut away and we can be set free.
I am so grateful have started this resurrection journey . . . and I know it is not yet complete.
Barbara Brown Taylor says, "We do not know what resurrection will mean for us in the end. We cannot know how it will feel or work or look. But we do have evidence it is so. God has woven resurrection into our daily lives so that we can learn the shape of it and perhaps learn to trust the strength of it when our own times come."
I have embodied resurrection this past year and I am beginning to learn its shape and to trust its strength in my life and also in the church's life. As I continue to lead my congregation and indeed the wider church in journeys of transformation through the 21st century, my prayer is that all of us will come to embody the resurrection.
* I am honored to be a current member of the Bethany Fellows. You can learn more about this wonderful and amazing group at http://bethanyfellows.org/.
---
Written by Rev. Diana Hodges-Batzka who still loves to eat pizza and jelly beans. She serves as Senior Minister to the wonderful people of First Christian Church (Disciples of Christ) in Lemoyne, PA, where she lives with her husband John and their dog Sophie. She is very grateful for John's support in this resurrection journey as part of which he lovingly pointed out that she is now two "Sophies" lighter.
---
Image by:
Frank Baker, 2013
Used with
permission
https://media.myworshiptimes31.com/wp-content/uploads/sites/3/2013/04/29170824/F-Baker-5648.jpg
562
425
Diana Hodges-Batzka
https://youngclergywomen.org/wp-content/uploads/sites/3/2017/05/YCWILogo_Vert_Black-300x229.png
Diana Hodges-Batzka
2013-04-18 04:00:42
2018-11-13 11:45:56
Embodying Resurrection