---
Post Author: Sarah Knoll Sweeney
---
"I thought you were going to, like, be someone in the Church."
–One of My Bishops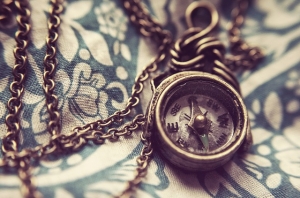 My ten years of priesthood have been spent more outside the Church than within it. As an ACPE Certified Educator (formerly known as CPE Supervisor) I've spent my time and energy embedded in institutions disconnected from my denomination. Since leaving the hospital setting and starting up a new CPE Center in a seminary, I've spent some of every day pondering what it means to move back into the belly of the beast.
I almost never attended clergy conferences or diocesan conventions and councils, or other training held on weekdays more convenient to parish clergy, because I was working in hospitals that saw those commitments as paid-time-off decisions. When I began my new position last year, I started by attending every single denominational event I could find, in order to promote my work with the seminary.
To really hit home that I'd made this major transition, a few months after starting my new position, I added an additional quarter-time position in my home congregation when they went from three clergy to one. Full-time seminary, quarter-time parish, and all my additional responsibilities with ACPE national, which continue to grow.
I felt like I was starting over in so many ways. Many of us who have been ordained for ten years are leading our own congregations, or trying. I'm over here trying to remember how to train acolytes and figure out how to attend a faculty meeting. I invited a friend to come to town and do liturgical boot camp with me. I called a seminary colleague for some mentoring on navigating this kind of institution.
I felt some identity whiplash. I felt like a fraud. Or a newly ordained person who Rip-Van-Winkled the last ten years away.
In contrast to the hospital slowly grinding me down, my new work is truly life-giving (and other new-age-sounding things). I get to bring CPE to places and people where it was formerly impossible, and offer this powerful educational format with technology and pedagogy that make it more viable to the world as we know it now. I got through the first round of the accreditation process very quickly, was able to start several pastoral care courses for locally-trained clergy and lay persons around the country. I even got to kick off initiatives I've never been able to try before – like a spiritual care course for youth ministers and Christian educators, who are often doing pastoral care with children and families with very little training, and an airport chaplaincy training program, and so many others. In my years with hospitals, building on-call schedules, revising curriculum slowly and dreaming of so many other things we could be doing, I've been empowered to make those day-dreams realities. So far, things are really working.
So, what's with the inadequacy?
I have not been able to shake the statement that Bishop made to me five years ago, when we reconnected after I moved out of national church leadership as a young adult to pursue chaplaincy and CPE supervision. It seems to have puzzled so many of my colleagues that I "left the Church" for the early years of my priesthood, and it seems to delight them that I've "returned" to "real" ministry. Some say this outright, some of them have more indirect methods. It's true that my own seminary experience prepared me for parish priesthood, so chaplaincy was like starting over, for less pay. It's also totally bananas to suggest that the work I've been doing is outside or even tangential to the Church. But I get that paychecks and pension-years-earned and canonical residence and who-is-your-direct-Supervisor are often our most immediate compasses.
Alongside these, I'm assembling some compasses of my own. One is the young woman in my current CPE group, a young mother of a Baptist denomination that will not ordain her, an immigrant in a small Texas town. She said she'd never be able to do CPE without the way we use technology, and if not for CPE, she'd have to lay down her calling to hospital chaplaincy altogether.
Another is the OCM in Wyoming, who said he's been asking for CPE all of his decades of priesthood, but since there is no Center in the entire state, he didn't know how he would ever get it. He used his pastoral care education course to focus on his very particular pastoral identity transition from lay person to clergy person in the very same congregation.
Another is the youth minister who said she was so weary of navigating family crises she might leave youth ministry if she didn't get some theory and practice for it. She looks forward to presenting these complicated pastoral encounters to her fellow youth ministry peers and me for immediate feedback, theological reflection, and a pastoral plan.
As I make my way through the new forest of seminary, and return to the paths of the parish, the someone I've got to be is me, even if it disappoints my hierarchy, confuses my colleagues, and has an intricate compensation plan. So many of us young clergy women have navigated paths that look like folly but have built up the Body of Christ the best we could. I give thanks every day for all who have understood and supported each other through these forests. May our best compasses lead us on.
---
Sarah Knoll Sweeney is Director of Spiritual Care Education at Seminary of the Southwest, Austin, Texas. She supervises units of CPE combining in-person and Zoom videoconferencing for students across the country, teacher field education and junior ministry colloquy on the seminary campus and pastoral care courses across the Episcopal Church.
She is Chair of the ACPE National Curriculum Committee, Convener of the ACPE Community of Practice for Online Options, and Chaplain to the Episcopal Diocesan Youth Leaders Network. She is Priest Associate at St. Stephens Episcopal Church in Houston, where she lives with her spouse Jami and their son Ira. Right now, she is most excited to speak at the Islamic Society of North America's annual conference in September about CPE and Islamic chaplaincy.
---
Image by:
Free-Photos
Used with
permission
https://media.myworshiptimes31.com/wp-content/uploads/sites/3/2018/07/29165416/compass-here-stand-july-2018.jpg
422
640
Sarah Knoll Sweeney
https://youngclergywomen.org/wp-content/uploads/sites/3/2017/05/YCWILogo_Vert_Black-300x229.png
Sarah Knoll Sweeney
2018-07-12 11:37:38
2018-11-13 11:31:38
Finding Our Compasses